I've been a performer for my entire life. Now, I've met my love thanks to the theatre.
A majority of my friends are involved in the theatre scene, which isn't especially surprising since I was part of a theatre troupe in high school and studied theatre in New York City. It also isn't especially surprising that the only people I've really dated have been involved in the entertainment world as well.
High school and college was filled with romantic drama surrounding my theatre crushes. I'll be the first to admit that I'm guilty of falling for people that have played my onstage love interests a few times. Onstage chemistry is very important to me, and sometimes those feelings bleed into real life.
Do I always act on it? No. That would be unprofessional. But I have slipped up once or twice.
However, there was one time where it was actually successful. I met my dream man through my "Rocky Horror" shadowcast. Which was, in all honesty, something that I expected would happen since I was a kid. Rocky is incredibly important to me, and there's no way I could have ever dated someone that didn't like it.
I met Chris a little after I joined Rocky around last year. We had known of each other in passing at cons and such, but didn't become friends at first. One of the few times we did talk was via Facebook message, where he gave me advice about how to construct a costume piece. I didn't think anything of it.
Around the time I joined his cast was when we really became friends. I had a falling out with a few friends, so I turned to him for help getting through the tough time. We ended up quickly becoming best friends, with me staying at his house often and going on adventures constantly. He treated me well, but again, I didn't think anything of it in a romantic sense.
Whether on stage or off, whatever relationship situation you are in, we can help cut through the noise and shift to something new. Join LOVE TV today.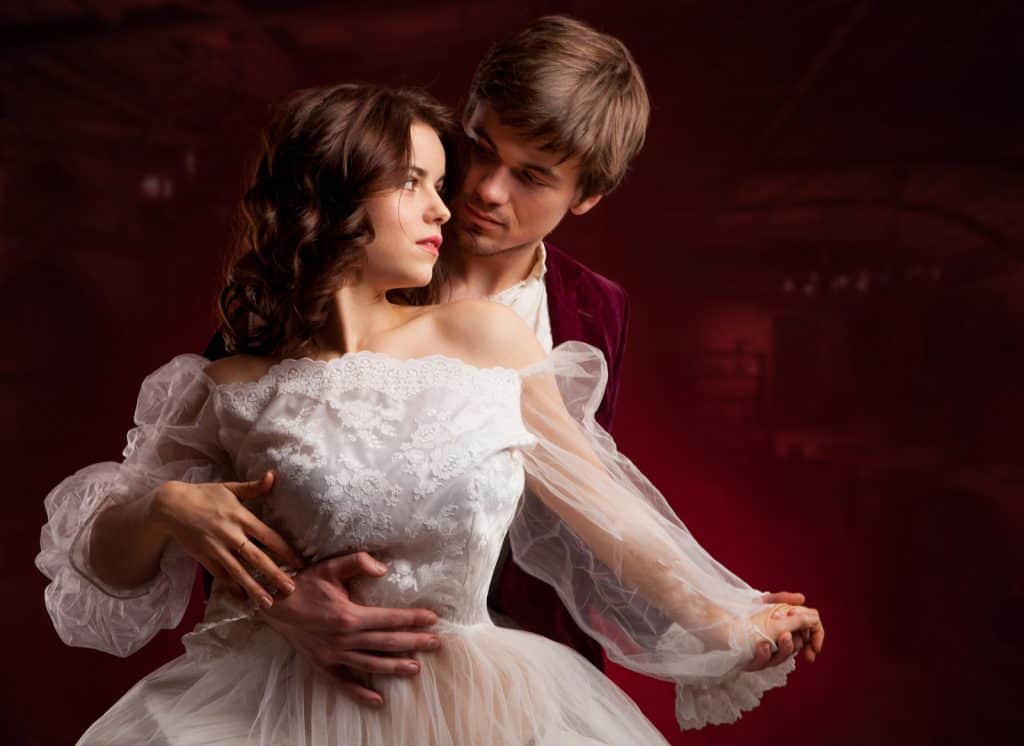 Then the on-stage romance began.
A few months into our friendship, I started playing Columbia. He plays Eddie, so it made perfect sense that he would be performing with me in my first show. I was so nervous about the performance, and I couldn't put my finger on why. Something just felt weird about playing my best friend's girlfriend. Maybe it was a subconscious thing, who knows.
Cut to a month later, and we're dating. After a three-show day in late October (our prime season), we realized we had something more to our relationship and took it to the next level.
Now, Chris and I have performed together as Eddie and Columbia with three different casts, traveling as far as Toronto.
It's an interesting life we have, being two performers who date, not to mention live together. Our life consists of making costume pieces, constantly practicing at home in front of the TV, and me reminding him which days he's performing (I've become almost his Rocky secretary in that sense).
Before every show, we usually get ready at home, me sitting in front of a mirror for an hour trying to cover my eyebrows with a glue stick, and him making sure his beloved leather vest is good to go.
Doing Rocky on tour feels akin to being in a traveling circus, and it can be a very high-strung and energetic environment. For that, I am grateful for Chris. He keeps me grounded through all of the stress of performing, and it's comforting to know that whenever I feel insecure or nervous on stage, he's right up there with me.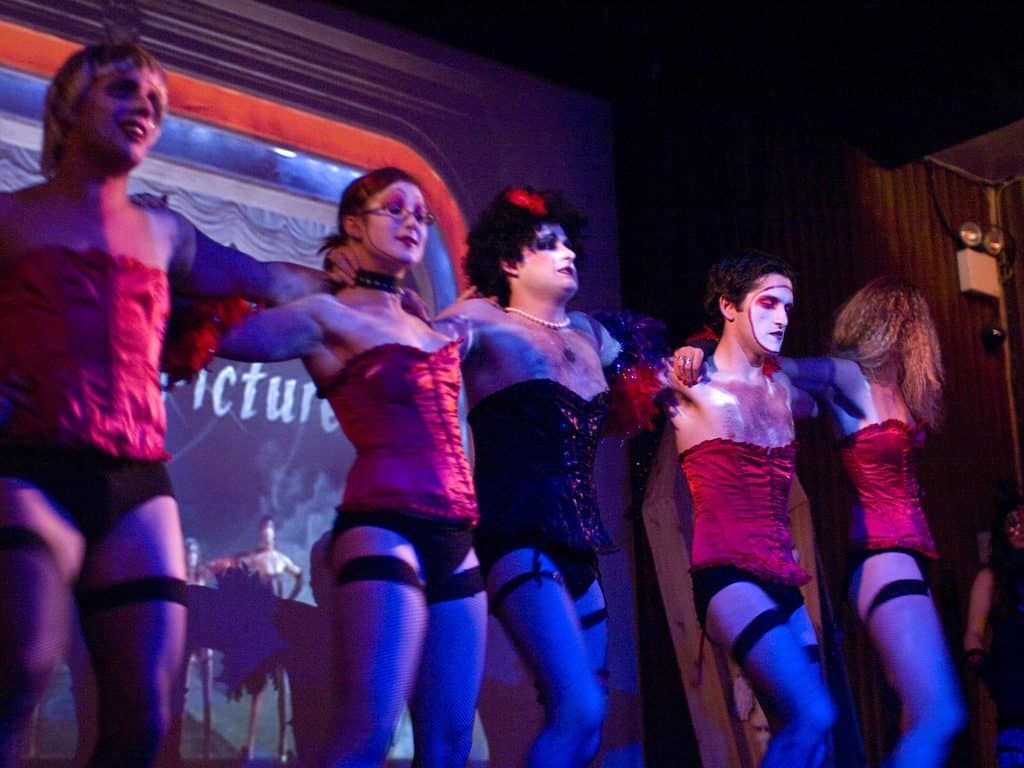 Even when one of us isn't performing, the other is usually in the audience showing support. The amount of pride I feel when I'm in the crowd watching him emcee a show is like nothing else, in fact, I usually tend to turn to the person next to me and say something along the lines of "He's so weird. I'm so proud of him."
Once the show's over, and after we've had a traditional late night breakfast with our castmates, we usually go home and immediately pass out. We tend to spend the rest of the next day at home, doing chores and watching "Friday the 13th" movies like the homebodies we truly are. It's important to find balance.
I'm eternally grateful for the life I currently live. I get to write all day, perform all night, and get to do it alongside the love of my life. It honestly everything I could have asked for, and it's only the beginning. We have plans to travel all around the world to perform, and we hope to continue doing for as long as we possibly can.