These all-natural tips can help you reignite the fire in your bedroom by tackling the common causes of libido loss.
At six weeks after the birth of my child my doctor gave me the green light for sex. Six months after that I still found myself creating excuses to avoid the bedroom. As a new mother, I was completely drained of mental and emotional resources, with nothing left to give my partner at the end of the day.
However, even after I regained some semblance of my normal sleep schedule and my life returned to what I considered normal, one thing never returned: my libido.
It turns out, I'm not alone. While my experience was related to the birth of a child, most people experience regular ups and downs when it comes to sexual desire. A loss of libido will happen to most people at least once throughout their lives.
If you need some extra help with your relationships, cut through all of the noise by joining LOVE TV today.
Here are some natural ways you can handle it:
1.  Rose Essential Oil: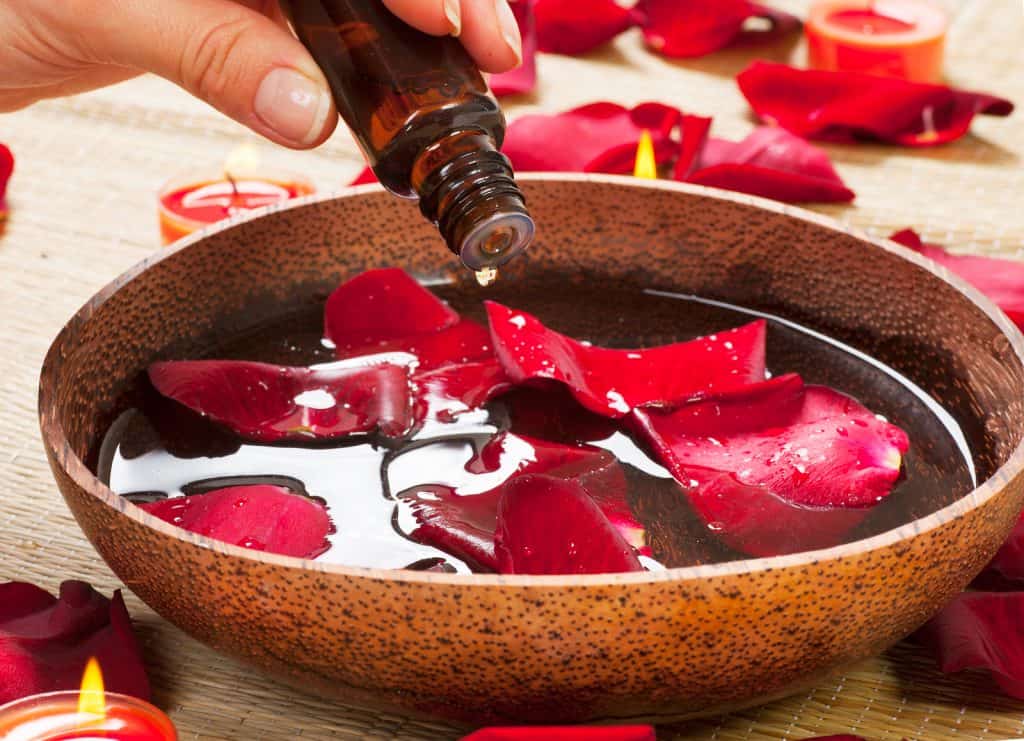 Rose oil is said to be incredibly calming and can help reduce anxiety levels which may be contributing to your lack of sex drive.
Throughout the history of aromatherapy, roses have shown up as an aphrodisiac. In fact, in ancient Roman times, men would sprinkle these flower petals on the beds of new brides to prepare them for their wedding nights.  
However, rose is more expensive than other essential oils. To use this remedy without breaking the bank, buy a small bottle of a pre-made essential oil blend including it. Dab this mixture on the inside of your wrists and/or the backs of your ears before a date or before getting in bed.
2.  Reflexology: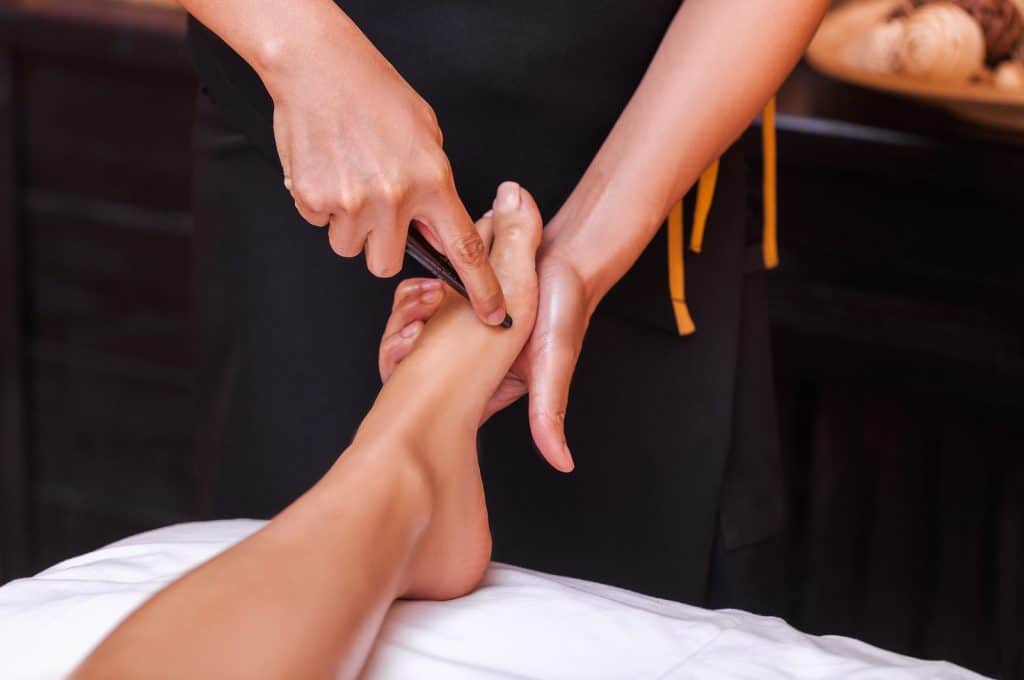 A good foot rub can be excellent foreplay. It can also help regulate hormone levels that may be wreaking havoc on your sex drive.
According to some holistic practitioners, pressing  specific points on the feet may help stimulate the hypothalamus, pituitary gland and ovaries, all of which contribute to the hormonal aspect of desire.
To find the correct points, make an appointment with a local reflexologist who can give you and your partner a quick lesson on which parts of the foot correspond to which body systems. For those who prefer a more DIY approach, a quick internet search should do the trick.
3.  Meditation: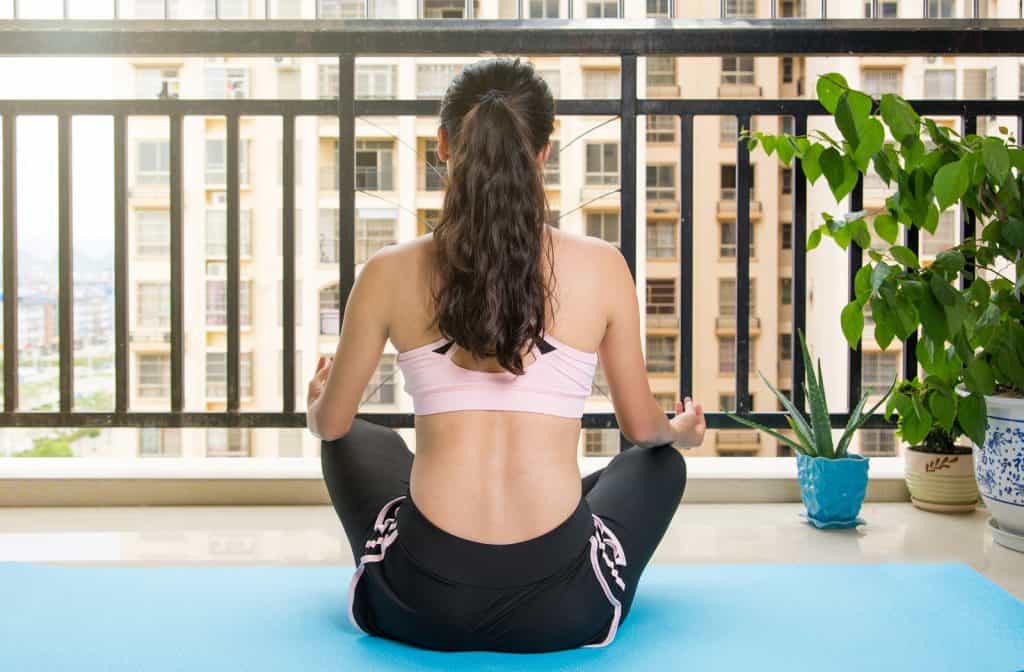 Two major reasons for loss of libido are distraction and stress, both of which are in high supply in modern American life.
The good news is that meditation may help focus your thoughts on the present and alleviate anxiety.
To start, find five to fifteen minutes in a day when  you can sit in a comfortable, quiet space. Noise cancelling headphones or relaxing meditation soundtracks are a good option for those in loud environments. As you're sitting, breath in and out deeply and slowly, focusing on each breathe.
A mantra can also be helpful. For example, say something that makes you feel empowered and confident like, "I am beautiful" or "I love myself." Repeat the mantra as you exhale.
Once you feel relaxed and focused, spend time paying attention to your body. Mentally check in with each part of yourself starting from your head, moving to your toes. Examine what hurts and what feels good. This can help you reconnect with your physical self, despite any changes that may occur from weight change, pregnancy, or exercise.
After meditation, many people find themselves calm and focused, which is a good time to ask your partner if he or she would like to play.
4.  Exercise: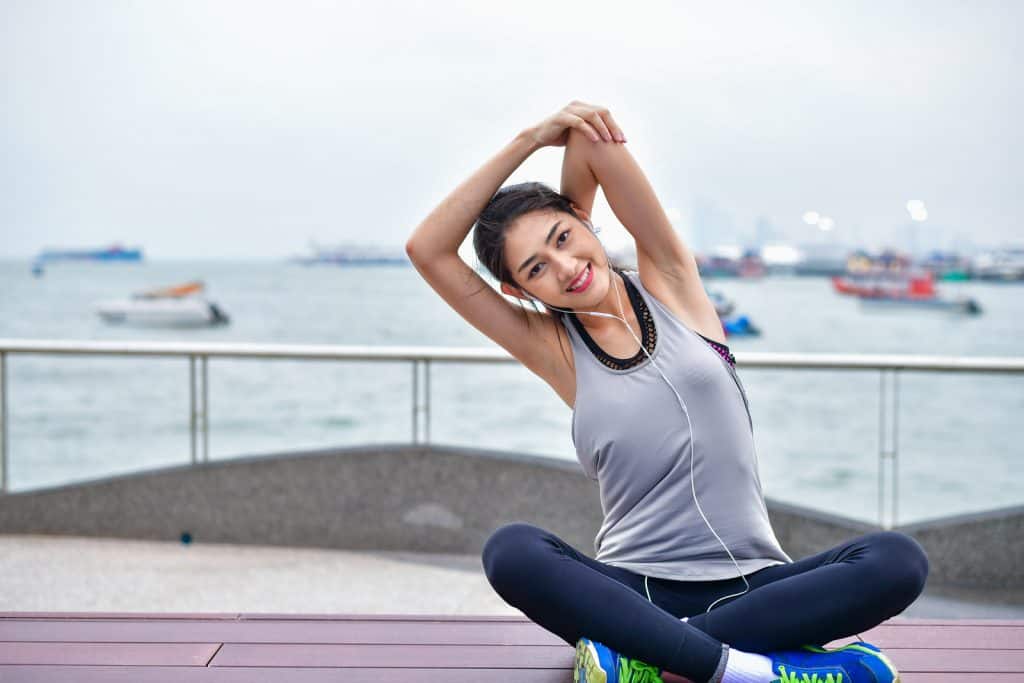 As a long-time runner, I know just how important exercise is for mental and emotional health. After all, endorphin output increases when your heart rate does. These feel-good hormones can help increase sex drive and, according to Mayo Clinic, decrease symptoms of depression (which can include a loss of libido).
If you think depression may be the reason for your decreased sex drive, check in with your doctor right away.
In the meantime, you can start integrating tiny workouts into your daily routine no matter how busy you are. For example, I didn't have time to run after becoming a new mom so I started walking up the stairs to my apartment rather than taking an elevator.
Instead of bouncing my little one to calm him down, I did squats while holding him. Thankfully, YouTube has dozens of 15 minute workouts so even the most time-crunched people can squeeze in a fitness session. My favorites include any short session from the free Fitness Blender series.
5.  African Waist Beads: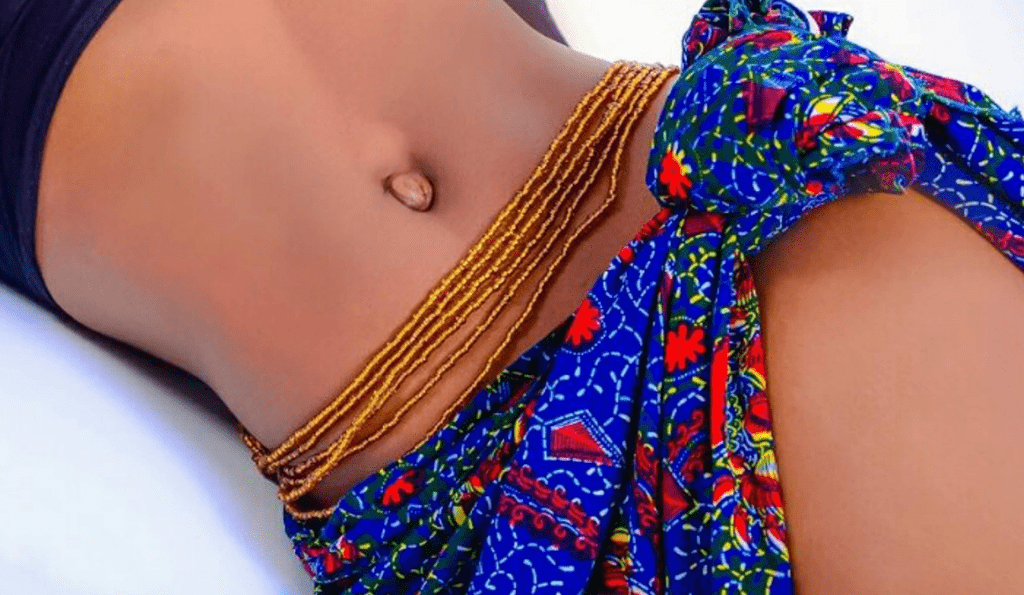 From a less scientific perspective, body jewelry and lingerie can help you feel good about yourself, just like exercise. African waist beads are one alternative to traditional lingerie that may help women feel sexy. For >$15 – $20 a set, these are also much more affordable than a fancy neglige.
These beaded strings are worn around the waist and some sets have clay or porous beads that allow wearers to add scents – like rose essential oil – to increase appeal. In some cultures, these are used to signal when a woman is fertile or turned on. She might don her beads when she's trying to attract her partner or gently rattle them to signal that she's "in the mood".
These might also help increase the drive of her partner as he or she learns to associate the sound or sight of the beads with arousal, turning it into a Pavlov's dogs situation, but for sex instead of food.
I found these incredibly helpful as I didn't always have the confidence to tell my partner when I was ready to romp around. Instead, I could use these beads as a signal, while also feeling sexy.
No matter which of these methods works for you, communication with your partner is always a top priority when it comes to sex and desire. Share your feelings and needs as they continue to change so both sides feel satisfied and included in the conversation.