Your sex life might be good, but here's how you'll make it better for her.
Last night I was sitting at a bar with a friend getting drinks. I saw a hot guy across the bar drinking a Coors Banquet, eating chips and salsa, watching the game on TV. He looked completely uninterested in everything going on around him, as he sat there alone, never looking away from what was right in front of him.
"The man in the baseball hat across from us is so hot," I said to my friend.
"Yeah, he really is. Just by the looks of him though, I bet he wouldn't go down on a girl in bed, he'd just expect you to do all the work," she said.
She probably wasn't wrong, but we'll never know if the man at the bar drinking a Coors Banquet could please a woman the way she wants to be pleased.
The conversation inspired me to ask 16 women from my life and the Internet what they appreciate most from a man in bed, here are their answers:
1.  "I appreciate a guy that tends to my needs first before he *expects* me to put his dick in my mouth. It shows he cares a little more for me than just the sex and that he also cares about making me feel good in bed." – Jess, 24
2.  "When the guy actually wants me to orgasm and is turned on by it rather than just focusing on himself getting off. That is not enjoyable and it doesn't make me want to continue to have sex with him when he's only focused on himself." – Lacey, 23
3.  "When you can openly say what you like and they actually listen to you, instead just assuming I like what they're doing, especially when it's in the moment. It makes the connection better and it's way more fun for both of us." – Sara, 28
4.  '"I appreciate when a man communicates in bed. Silent sex is boring and awkward. I want to know that your world is being rocked, what you want more or less of, how good it all feels or asking me to ride you harder or who my pussy belongs to. That's the kind of stuff that turns me on and makes it WAY more enjoyable." – Catrina, 27
5.  "Open, honest, raw and real communication about wants, needs and desires without judgement." – Julia, 36
6.  "The warmth that radiates from their body." – Macy, 26
7.  "His voice when he cherishes me." – Emily, 30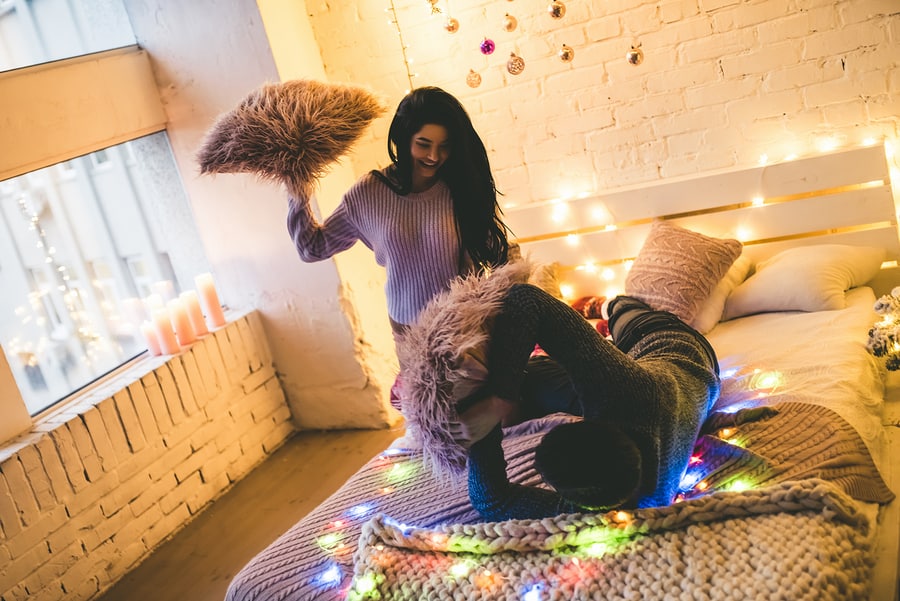 8.  "I appreciate when a man acknowledges other parts of my body than just my tits and ass. I know he's enjoying my ass when he's grabbing it but it would be nice to be reminded that he also thinks I'm beautiful or that he likes my eyes. It makes me feel like less of a just a body for him to fuck and more like he appreciates me." – Kaitlyn, 33
9.  "FOREPLAY! I get that he can go from 0 to 100 real quick, but like, I don't. I appreciate when a man is gentle and slow, instead of just trying to do it quickly (unless that is what we're going for). I want foreplay, it makes everything feel better and makes me so much more into the sex." – Bella, 26
10.  "I appreciate when a man takes control. I am strong and independent as hell, but the bedroom is the one and only place I want to be dominated by a man. I want him to be rough, to a healthy extent, and take control. That is so hot to me and such a turn on." – Nicole, 34
11.  "A man who makes sure I also cum! I'm sick of dudes cumming then just flopping down beside me all out of breath. Like that's awesome he just got a load off, but he better not think he's done without making sure I'm taken care of. Not how it works, buddy." – Rachel, 23
12.  "I appreciate a man who is willing to try new things with me in bed. Routine is boring, even in the bedroom. Doing missionary then finishing doggy style gets old REAL quick. I want some excitement and I appreciate a man who is also into switching things up and experimenting in the bedroom." – Cheryl, 41
13.  "His praise telling me he likes what I'm doing. I enjoy giving him head but only when he communicates to me that he likes what I'm doing. It makes me feel really good and I appreciate his words of affirmation." – Kylie, 25
14.  "When a man is aggressive with me, but only after we've communicated what we'd like to do to each other and are on the same page. It allows me to feel more comfortable with him and myself in bed." – Michaela, 29
15.  "A guy who takes things slow and makes me feel special, when he kisses down my neck, whispers in my ear, tells me that I'm beautiful. Those things all make me feel so appreciated and confirms that I'm not just someone he wants to fuck but actually cares about. Sometimes it's so easy to feel worthless in bed and like I don't matter so when he does little things like that it shows me he really cares." – Brooke, 24
16.  "When he stays and cuddles after! There is no worse feeling than when a guy comes over, has sex with you and leaves. When he stays and I know he enjoys spending time with me after it makes me feel so loved and cared for."  – Suzy, 23
May this information empower you to new and exciting adventures!
For more ways to please women, check out: Tongue-Tied During Sex? Here's the Sexy Talk Women Want to Hear.