It's possible to have a steamy Valentine's Day without breaking the bank.
V-day is just around the corner, and you know what that means, having a little extra bit of fun with your partner. You obviously want to look the part, but say you've found yourself mere days away from Valentine's Day without any sort of lingerie to commemorate the holiday.
What can you do at this point to make your look extra-special? Here are a few suggestions to make your day great, even at the last minute.
Amazon Prime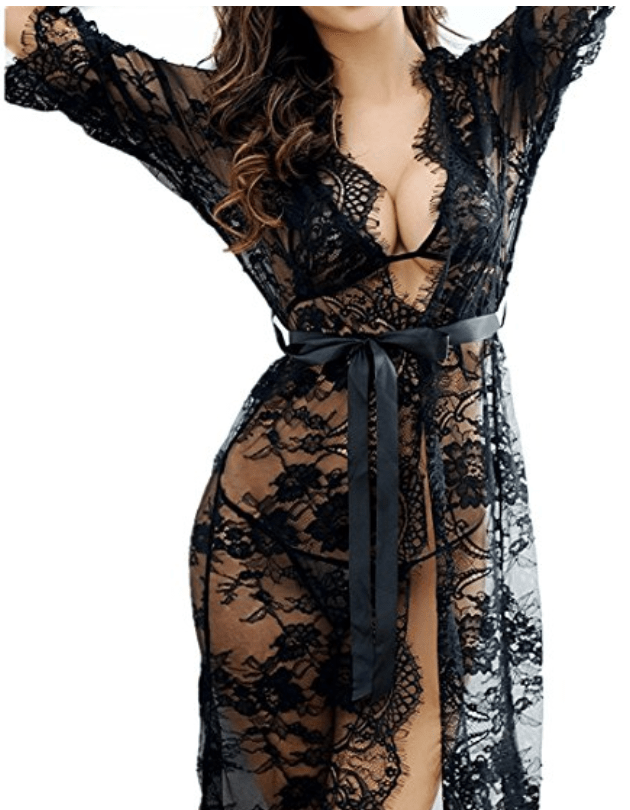 I swear by Amazon Prime for absolutely everything. Cheap prices, no extra fees, and quick shipping times are more than enough reason to rely on Amazon for any holiday shopping. Personally, I buy all of my burlesque costumes and lingerie here, as there is obviously a very wide selection.
Whether you want your Valentine's Day look to be extra shimmery, long and lacy, or in the spirit of the holiday itself, you can find almost anything on Amazon to suit any of your Valentine's Day needs. Why not pick up some roses while you're at it?
Target
Another quick-and-easy go-to. It seems Target stores are everywhere, and they are a seriously underrated source for any sort of clothing. Lingerie is no different. They have a wide selection of basic lingerie for a reasonable price.
Targets are also pretty reliable in their stock from store to store, so if you're worried about shipping, it's safe to say that you can find what you need locally. If not, shipping is free with orders over $35, and can be delivered in two days.
Check out this Gilligan and O'Malley babydoll lingerie. The beautiful red velvet is perfect for V-Day, and is sure to impress your lover. Or, if you're looking for something a little less conventional, try this velvet and lace bodysuit. It's easy to hide under your clothing, so it's perfect for surprising your S.O. when you get home from date night.
Yandy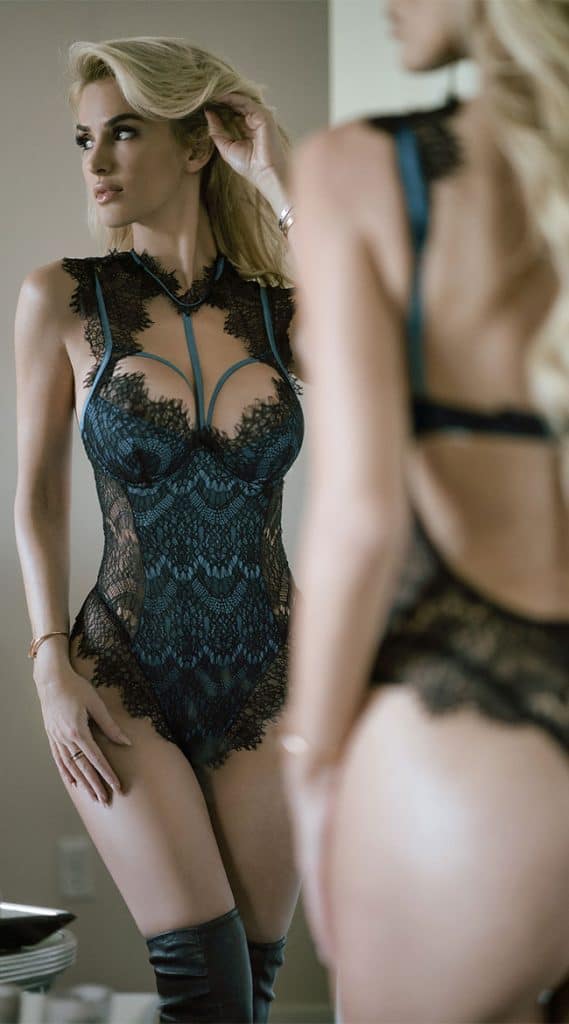 One of the most unique and lesser-known online lingerie sources is Yandy.com. With its wide selection, it's easy to see why it's so many peoples' first choice when it comes to undergarment shopping. Lingerie sets average about $30, with about $7 flat-rate shipping (usually two to three days), so while it isn't the cheapest, it's certainly a reliable option.
The variety that comes with Yandy is almost overwhelming. The amount of choices in color, style, and material allows you to find exactly what you might need for Valentine's Day. You can go traditional, like this vibrant red bustier, or try something a little different, like this lace harness teddy. And keep an eye out for coupon codes- they're pretty easy to find on the site.
Frederick's of Hollywood
Frederick's has always been a staple in the lingerie game, and continues to produce high-quality and classy intimate wear. While your local mall might be a good bet in finding a Frederick's store, their website is currently advertising 50% off all Valentine's Day wear with $10 flat-rate shipping. They clearly want to make sure you get your lingerie in time for the big day, showing that they truly care about their customers.
There is an excellent amount of variety on their website when it comes in intimate apparel. Their Red Hot Sexy Lingerie collection boasts a number of fiery red numbers, while their Sheer Seduction line produces elegant and lacy robes, teddies, and corsets. Also check out their Megan Fox Collection, full of crushed velvet and an array of colors.
Make sure your Valentine's Day is a sexy one this year. You may not be able to justify investing in that expensive Victoria's Secret bodysuit for just one day, so try looking in one of these places to find that special piece that won't drain your wallet. If all else fails, try looking in your local sex shop. No matter what the cost may be, it is possible for you to find something that works beautifully for you, not just for the sake of your partner, but also as a confidence booster for yourself.
If you're looking for Valentine's lingerie in different sizes, check out The Best Lingerie for Hard to Find Sizes Just in Time for Valentine's Day.