What's the difference between having a fantasy and sleeping with a ghost?
When there's something strange in the neighborhood, who you gonna call?
Whether it's the Stay Puft Marshmallow Man walking through Manhattan or Whoopi Goldberg warning, "you're in danger, girl," ghosts litter our fictional world. Especially during the holidays, the Ghosts of Christmas Past haunt the office halls of the most heinous of misers.
The reality, however, can be a little more somber.
Sometimes grief makes you see things.
My grandparents met when she was 15 years old and he was 17. On a cold day in 1987, her car slipped on a piece of black ice from an early snow, she went into oncoming traffic and ran into someone else. At just 50 years old, she was gone.
My grandfather was understandably devastated. Over the years he dated a few women, but never remarried. She was the love of his life and no one quite measured up. When I was home after college one year we were talking about her and he told me that the night she died, he had a horrible time trying to get to sleep. He was distraught, likely in shock and sleeping alone for the first time in almost 35 years.
He told me when he finally fell asleep that she came to him to say good-bye. When he woke, he said that he could still feel her lips on his. Was it a dream? Was it real? Was it grief and exhaustion?
What are the chances ghosts are real?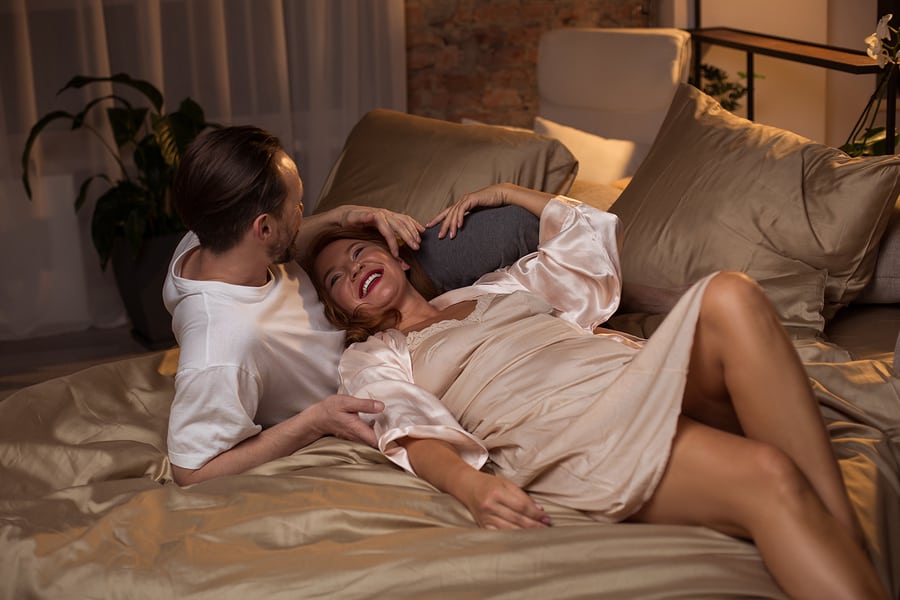 One English "spiritual guidance counselor" not only swears that they are real, but that some sexy ghosts are able to manifest their energy into treating her to a good time. After all, who said the afterlife can't be sexy?
This is her story, via Newsweek:
Talk about otherworldly sex! Amethyst Realm, a 27-year-old "spiritual guidance counselor" in England, says sex with ghosts is much better than sex with men—and she should know because she's made love …
For more about grief and overcoming a lost love, check out What This Year Taught Me About Love: A Widow's Perspective or check out A Widow on Valentine's Day (A Video Experiment).