It might seem like just another reality show… but Married at First Sight brings up important points about love and relationships.
Recently I've been obsessed with Lifetime's hit Married at First Sight, now in its 7th season. In this reality show, relationship experts match three sets of strangers who have agreed to meet (and marry) their future spouse at the altar. The show follows the first months of their marriages, and in the final episode, the couples decide if they want to stay married or get a divorce.
At first, the show's concept sounded absurd to me.
It used to be that reality shows were about answering quiz questions or eating worms… not getting married. Sure, there were relationship shows— but signing up to play The Dating Game or going on NEXT was one thing. Getting legally married on TV? To a stranger? That's another.
But after watching a few episodes, I started to think that maybe these couples aren't so crazy after all. It occured to me that maybe this show was on to something. Here are the top four relationship lessons I learned from Married at First Sight:
1. Looks (really) aren't everything
Over the years, I've watched a lot of single friends swipe left on potential matches because, "her hair is weird" or because, "I don't like his nose."
With all these dating apps where the picture pops up first, it's almost too easy to make decisions based on appearance. But Married at First Sight proves that looks aren't always a good indication of a good match.
Season 1 star Jamie didn't like her husband when they first met. She wasn't attracted to him physically and, on day one, considered giving up on her marriage. But it's lucky she didn't, because today, they're one of the show's greatest success stories. Jamie and Doug are one of the few couples from the show who are still married, and now they have a baby girl.
Meanwhile, Season 2 stars Davina and Sean were immediately attracted to each other when they met at their wedding—but things went bad quickly. They fought about where to live and ended up barely seeing each other over the course of the show. Their passion fizzled out and it was no surprise when they got a divorce.
Whether this changes the way you Tinder (or not) it's definitely something to think about. It's funny to think that if Jamie had first seen her now-husband Doug on a dating app, she would have swiped left and that would have been the end of it. But if Davina and Sean had seen each other on an app they probably would have been a match.
It's proof that looks can be deceiving.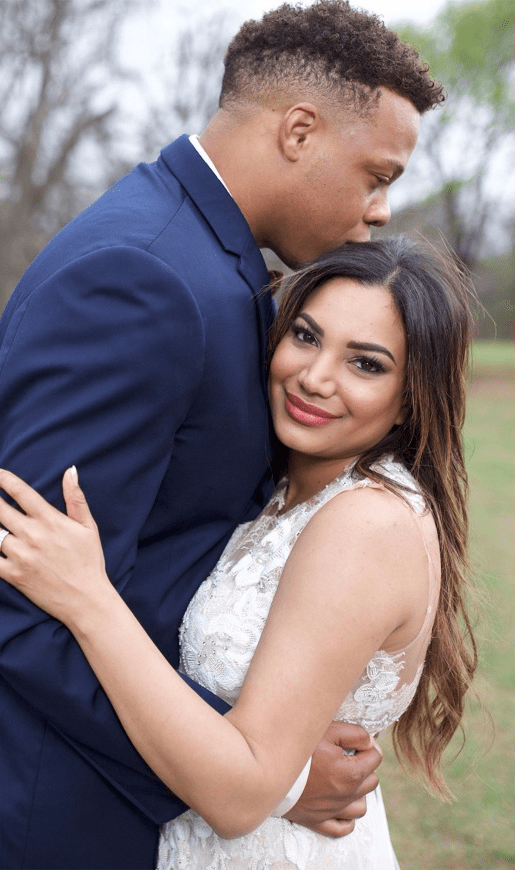 2. It doesn't always matter how long you've been together
When it comes down to it, the show is simply about arranged marriages, a tradition that was very popular for many generations and is still practiced today. While a match maker can't always guarantee marital bliss, there were (and are) many loving, life-long, arranged marriages.
But even if you're not up for the whole arranged marriage thing, there's a lot to be learned by watching these Married at First Sight couples because, as it turns out, their relationships aren't that much different from many other new marriages.
They still have to worry about finances, their living situation, and family planning. They also set goals together and they enjoy their honeymoon phase… just like any other married couple. Of course, these TV spouses have the added challenge of not knowing each other well, and that can add a lot of stress, but a lot of their issues, problems, and even their joys are similar to ones any newly married couple would have.
When I started watching Married at First Sight, I thought I would have nothing in common with these people who were marrying strangers… after all, my husband and I were together for nearly ten years before we got married. But as it turns out, I definitely saw similarities.
When Ashley and Anthony from Season 5 were decorating their new place together with mementos from their wedding, it reminded me of the fun my husband and I had putting up wedding pictures. When Mia and Tristan from Season 7 first considered moving for Tristan's work, it reminded me of how hard it was for my husband and I to decide to move.
Like anyone trying to make a life together, these new couples practice communicating, try to account for each others' needs, and even learn how to best show affection. Sometimes, it doesn't matter how long a couple has been dating, marriage will always carry new challenges, new perks, and plenty of changes.
3. In a relationship, and especially a marriage, it's important to not give up too fast
Throughout the show, every couple hits roadblocks. They fight about where they'll live and how many kids they want. They argue about families and chores and careers—all typical things for couples to clash on at one point or another—but that doesn't make it any easier. Like many couples who are faced with one of their first big disagreements, they sometimes talk about calling it quits.
Of course, these Married at First Sight couples can't do that so easily. They're married (and, I suppose, have a TV contract) so they can't simply walk out of each other's lives. But in typical new relationships, a lot of people decide to do just that.
Shawniece and Jephte from Season 6 had some issues early on, mainly about Jephte not opening up. Shawniece would get frustrated and start saying that she couldn't be in a relationship with Jephte if he didn't change. There would be a lot of tension, like they were about to break up, but after a talk, or a counselling session with one of the show's relationship experts, the problem would be solved and everything would be fine.
The problem, which had seemed like grounds for divorce at the time, ended up being nothing. In fact, a lot of times those fights ended up being an opportunity to bond and get to know each other better.
It's important to remember that sometimes small arguments can seem like a big deal, but that doesn't mean you're incompatible or you can't build a relationship. Shawniece and Jephte ended up staying together after the show ended, and now have a baby on the way.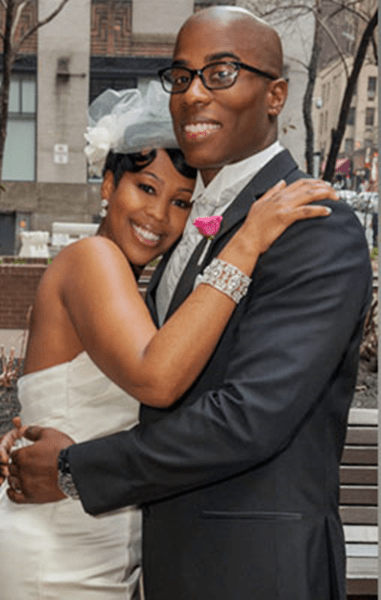 4. Know when to not waste your time
While Shawniece and Jephte made it work, that doesn't mean that sticking with a relationship is always the right choice. Some couples are simply not meant to be together, sometimes people change, and often breakups and divorces are the best option.
Season 6 couple Molly and Jonathan had a difficult time from the beginning. Molly didn't feel comfortable getting physical, they had explosive fights, and it seemed like they never got along. So, it was no surprise when they decided to get divorced before the show ended.
They knew that the marriage wasn't going to work and they didn't want to waste their time. They came to the season finale to talk about their decision and left on good terms.
While there is value in not giving up on a relationship, of maximizing the best parts of your chemistry and not dwelling on your challenges, there is a point where a couple has to acknowledge when they're simply not compatible.
While you may want to put all your energy and time into a relationship to try to make it work, sometimes you shouldn't. And that's okay.
These Married at First Sight stars took a big risk when they agreed to marry a stranger, and while most of us would never agree to get married at first sight, we can still learn something from these couples. Their relationships show viewers how to get passed differences, how to find and create love, and how to create a life together. Not every relationship is built to last, but some are worth fighting for, and I think, in the end, that's all that really matters.