Start improving your love life now with these 20 romantic resolutions and love tips.
---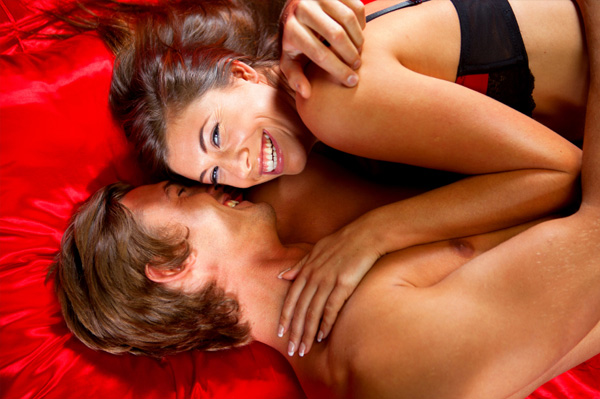 Ways to improve your love life
Commit to date night.
Set a date night once a month. It doesn't have to be expensive — just some special time with your partner.

Write him a love note.
Love notes and cards aren't just for Valentine's Day. Give him a "just because" love note. It can be sweet and romantic, or sexy and racy. Leave it taped on the bathroom mirror or on the refrigerator so he'll find it in the morning.
Learn something new for the bedroom.
Is your sex life a little stale? Read a book on Kama Sutra or learn a special sexual technique to try out with your partner. If you are looking for a new position, check out SexInfo101.com's Sex Position Guide with over 100 3D animated sex positions.
Take up a new hobby together.
Enroll in a cooking course, take a dancing class, learn how to ski — whatever you do, do it together. Taking up a new hobby can get you excited about life and your partner.
Make a scrapbook.
If you forget what even brought you together some days, it's time to make a scrapbook or photo album and reminisce about your time as a couple. Online albums are great, but nothing beats a good old-fashioned scrapbook. Work on the project together, using photos, ticket stubs, your wedding program and anything else you have that reminds you of special events in your life.
Tell him what turns you on.
Instead of being bored in the bedroom, tell him what turns you on. If you want to be satisfied when it comes to sex, you can't be shy. Let him know what you like (and don't like), and encourage him to do the same.
Get away for the weekend.
You don't need a holiday as an excuse for a weekend together. Rent a cabin in the mountains or a room at a spa resort. Even if you don't go out of town, the change of scenery at a hotel or bed-and-breakfast can give your relationship a romantic boost.
Schedule sex.
Work, kids and other obligations can leave very little time for sex. So, put it on your calendar. On the first of the month, schedule sex appointments with your husband for the entire month. Do your best to keep every appointment.
Stay fit & healthy.
What would a resolution list be without mentioning health and fitness? Instead of committing to losing X number of pounds, commit to staying fit and healthy. If you haven't had a checkup lately, schedule it today. Work out and shop for healthy foods together. Being fit and healthy will make you feel better about yourself — and improve your sex life.
Plan your future.
Instead of drifting through life, sit down with your partner and plan your future. What goals do you want to achieve? Whether you are planning to buy a house, purchase a new car or save for a dream vacation, make a budget and game plan, then stick to it together.
Start improving your love life now with these 20 romantic resolutions and love tips.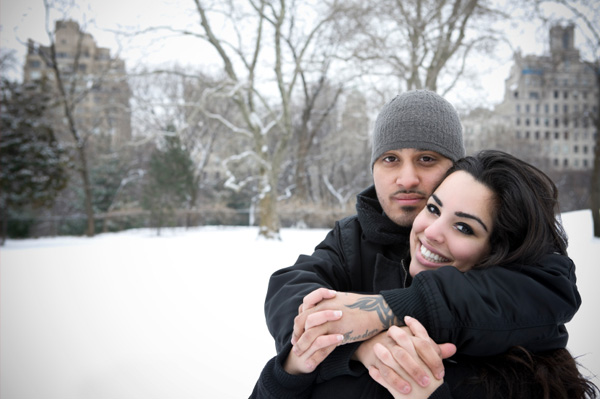 Take your TV out of the bedroom.
Spending time in front of the TV keeps your attention off each other. Remove the television from your bedroom to open up free time to reconnect with your spouse without the distraction of Fox News, ESPN or Family Guy.
Do something nice.
Sounds simple enough, right? Small things really matter. Wash his car for him. Pack him a lunch. Bake his favorite dessert. Do something nice for your partner to show your love.
Stop being jealous.
Be secure enough in your relationship to know he's not stepping out on you. Let him have time with the boys without feeling jealous or suspicious. You might find that the less jealous you act, the more time he'll want to spend at home with you.
Learn more about your husband.
Even if you have been married for decades, you can still learn more about your partner. Check out the book All About Me for couples. It's filled with thought-provoking questions to capture your relationship in a meaningful yet fun way.
Engage in PDA.
You don't need to make out in public, but you should certainly show your love. Hold hands, hug, kiss and compliment each other. These little public displays of affection show your spouse that you are proud and happy to be together.
Ways to improve your love life: Single girl
The rest of these resolutions are for those who are single and looking for a healthy, loving relationship.
Have more dinner parties.
Dinner parties are a fantastic way to meet new people. Make it singles only. And for every person you invite, have her bring a single person you don't know.
Refuse to deal with flakes.
If you meet someone new who doesn't stack up, break it off. Love yourself enough to reject flakes and jerks.
Get out more.
You can't meet anyone if you never leave your apartment. This year, commit to getting out more and expanding your horizons. Do volunteer work. Take a class. Go on a singles cruise. Put yourself in the position to meet plenty of new people.
Break bad habits.
Do you smoke? Stop today. Tend to interrupt people? Become a better listener. Do a self assessment and break bad habits that are unhealthy or annoying.
Be determined to make this the best year of your life.
No matter if you are single or have been married for 20 years, set out to make 2011 your best year yet. Wake up each morning with a fresh attitude. Try to learn something new every day. And treat people (and yourself) with the love and respect they deserve.
---
Curated by Erbe
Original Article