In India Your Parents Run Your Dating Profiles to Find You Dates
Anita Jain wrote for New York Magazine earlier this year that one day she found herself cc'ed on a surprising email exchange.
"We liked the girl's profile. The boy is in a good state job in Mississippi and cannot come to New York. The girl must relocate to Mississippi," the email read.
It isn't unusual. Murugavel Janakiraman, the founder and CEO Matrimony.com told Online Personals Watch editor Mark Brooks that parents oftentimes set up personals accounts for their children and seek out mates on their behalf.
In India, a lot has changed over the decades, but arranged marriages remain. These days, the choice may come directly from parents, friends or families, and through dating services and apps that use old-fashioned arranged-marriage specifications in a new way to match mates.
Services like the Indian dating site Matrimony.com are using behavioral sciences to better match people. Parents can create the profile for their child, the algorithms can help generate matches that go beyond recommendations from friends and family.
Brooks' documentary walks through how roguish behavior surfaces and what they do with users who break the rules or create a bad environment for others. It also shows the differences between dating and matrimonials and how the two categories are changing.
Apps aren't just for flings — in Indian they're for forever.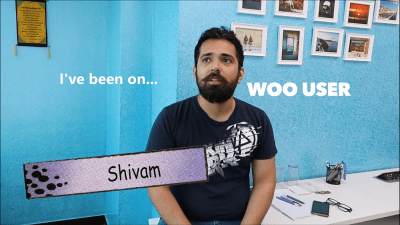 While many are looking for marriage and the perfect long term relationship, some have rejected the whole system.
One bachelor in India confessed that he's more interested in hook-up apps thank thinking about his future wife. In fact, he doesn't even like to use the word "date" when he meets a woman.
"It's weird, it's like a very heavy word to use," Shivam told Brooks in the video above. "It's like, it's a lot of pressure when you call it a date."
He explained that it's easier when people call it "hanging out." But after two people hang out a few times, things get serious.
"In my personal experience it's always been, like, you meet once, you meet twice, you meet thrice and then, 'Hey, where do you think this is going?'" Shivam said.
More often than not, swiping right leads straight to engagement.
Courtship periods are much more prevalent today. When arranged marriages were the only way, brides could meet their spouse to be at the wedding. Today, in both  family-arranged and in "self-arranged marriages," longer engagements are a way couples can get to know each other.
Ashiba Jain told The Times of India that six to eight months was perfect to give her and her fiance the time they needed to interact.
"During our six- month engagement, my husband and I would meet every day, though it became less frequent as we approached the D-day. But it was during these meetings that we really got to know each other," she said.
Right now, marriage is the last thing on Shivam's mind. He explained in an interview that he's not sure if he'll ever get married. He's only using the hook-up apps.
"In India, normally there's a lot of pressure on girls to marry, 25 and after that," Shivam confessed.
The interview with Shivam is the first in a three-part series exploring the uniqueness of dating, marriage and love in Indian culture. Stay Tuned for our next installment featuring Pranjal, a young woman whose mother set up her Matromony.com profile.
For more about modern dating check out "Openers or Nope-ners: What Kind Of First Message Should You Send On Dating Apps?" or "5 Hopeful Dating Tips, From A Woman Who Finally Found Love."