This cliché line is helping exactly… no one. So why are we still saying it?
When you're single and looking for love, you're bound to hear some useless (and cliché) dating advice.
You might be familiar with famous eye-rollers such as: "You just need to get out more" or "Just have fun, don't overthink it." Sigh.
But one piece of advice sticks out to me as particularly unhelpful: "You'll find love when you stop looking."
Don't get me wrong, I understand where this idea comes from. After all, it sort of makes sense: if you're not stressed out about finding love you'll probably feel more relaxed, conversations will feel less forced, and you might even be more likely to take chances.
But there's a problem with this "stop looking" logic.
Dr. Pepper Schwartz, a relationship expert (best known for Lifetime's Married at First Sight), points out that it's like saying, "You'll find a job when you're least looking for it."
"It's possible," she says, "but rarely happens." She adds that,"For the most part, people who wait for a job are unemployed. For me, it's just an excuse for being scared to go and put the effort in. Yes, it happens, but no, it's not a good strategy."
And sure, maybe one day someone great will fall into your lap: you'll have instant chemistry, everything in common, and the two of you will live happily ever after. We've all heard stories where something like that happens to a friend of a friend, so I guess it's possible.
But you shouldn't bet on it.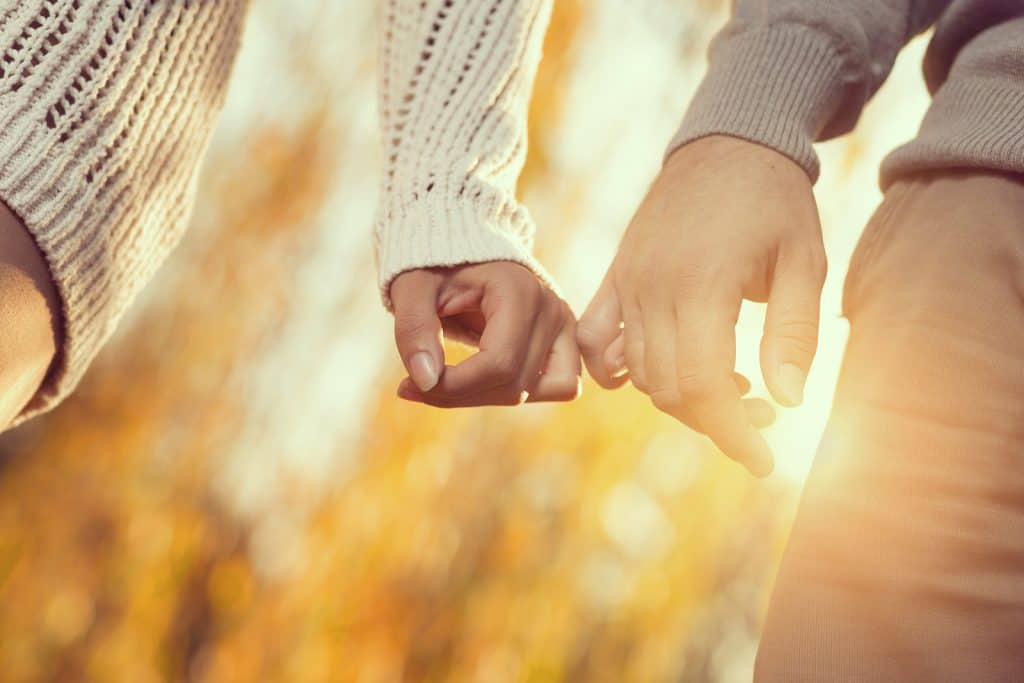 People like to say things like "stop looking for love" because trying to find a great relationship is hard and not finding someone after putting yourself out there can be disappointing. You could potentially do everything right: you could introduce yourself to new people, go on dating sites, join clubs, go on blind dates, and still not have that special someone to bring to your cousin's wedding.
It can be disheartening, scary, and disappointing to be out there looking for love knowing that there are no guarantees when it comes to relationships. Dating can make anyone feel vulnerable and uncomfortable. So, taking a step back and saying "Psh, I'm not even looking for love right now" might seem like a good way to make sure you aren't disappointed.
But stopping the search isn't the answer.
In fact, putting yourself out there and setting yourself up for disappointment is part of the whole "relationship" thing. Looking for love and finding is all about leaning into the scary stuff: putting yourself out there, being vulnerable, and taking chances. And that doesn't end once you get into a relationship.
In fact, it's usually just the beginning.
I met my fiancé in high school. We've been together for almost a decade now and in just a couple months we'll be getting married. I know how uncommon it is to marry your high school sweetheart (in fact, it's statistically ridiculous). So, for a long time I thought we were the poster couple for the "you'll find love when you're not looking" philosophy.
After all, people were always saying I was so lucky to have found my future husband so early in life. And I am lucky. I'm blessed with a great relationship with an amazing guy, but our relationship isn't based on luck or chance. We didn't get to 10 years by accident.
We choose each other.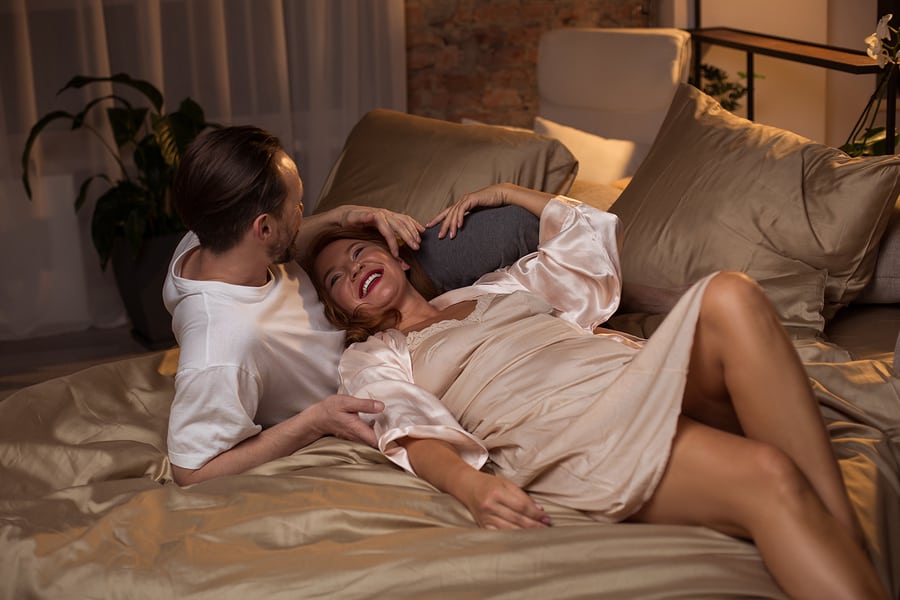 We've been together for so long because every day we make the choice to be together. We make ourselves vulnerable every day: taking risks and making compromises. We make plans around each other. We have love because we truly and completely want it, and are willing to work for it.
I like Dr. Pepper Schwartz's advice because I think that getting into a relationship is a lot like landing an amazing job. To get that job you're probably going to have to put in a lot of effort: you'll need to go back to school or get some training. You're going to need to do some research and improve your skills.
You might even need to update your résumé, get a new suit, and all-around make yourself a good candidate for the job. And if you don't get one job, it could be embarrassing or disheartening, but soon you'll find a new one and you'll apply for that too.
But the important thing is that it doesn't get easier once you finally do get hired. It's really only then when the real work starts. That's when you have to start making compromises, focusing more time on your career, and working hard to make the relationship…I mean job… great.
You can't be afraid to do all the things you need to do to find a partner, because that same stuff is required to maintain the relationship. This idea that singles should stop looking, that they'll get more out of trying less is only setting people up for disappointment and bad relationships… and that isn't fair.
Like I said, when you're single, you're going to get all kinds of bad advice. But the idea of trying less is probably one of the worst.
Maybe there is no great advice that works for everyone, no magic words of wisdom to guarantee everyone exactly the relationship they want. But, I've found that if you can take the risks and do the work to find someone special, you'll be ready for the relationship, and the love, you deserve.