Valentine's Day is on a Wednesday this year. What are you doing for the big day?
Ah, Valentine's Day. That simultaneously loved and hated holiday that marks the fact that winter will be finally be ending in just a few short weeks.
If you're wondering how others will be spending the holiday commemorating all things romance, here are just a few ways your fellow women will be celebrating the big V-Day. I always loved Valentine's Day because it was a day I got to tell my friends and family how much I loved them without them looking at me like I was crazy. Whether I was single or taken, I always managed to have a fun and loving day.
While my plans were never anything all that special, I wanted to know what fellow females were up to on this special day.
Here are some of the plans ladies are doing this Valentine's Day. I bet you can relate to many of them!
"Our first valentines Rob and I decided we were going to embrace the holiday for all its cheesiness! We were long distance at that point so we wanted to go all out. I flew to Michigan and we made a decision to find the most ridiculous but cheap candy or toy we could find in the store and find the most over-the-top card.
"On top of that we decided to pick a restaurant we would never normally go to so went to hibachi. Every year since then we have kept the tradition and the cards keep getting better and cheesier. We also almost know the hibachi routines by heart. I have bought him everything from a furry heart with beef jerky, funny game controller and this year a candy fishing tackle box!" – Dillon, VA
"I don't have any official Valentine's Day plans on the books, but if I were a betting woman my money would be on getting wine drunk on my couch with some girlfriends while having a movie (and food) binge." – Jessica, VA
"It's a Wednesday so it is going to be spent stabbing each other at fencing club. Real romantic. Haha." – Katelyn, MD
"Haha I'm working 2 p.m. 'til midnight on Valentine's Day this year so I'm afraid my answer isn't very exciting." – Liz, D.C.
"Every year he's 'surprised' me with a gift exchange and then we do dinner and the comedy club. We love laughing for Valentine's Day." – Christie, PA
"I have grad school that night, so I'll be in class until 8ish. Then, I'll go home and review my lesson plan for the next day and probably go to bed. Maybe I'll treat myself to a pink sweet and I may make Valentines for my students." – Erin, D.C.
"I doubt we'll do much. My grandpa used to send me flowers every year whether I was in a relationship or not. It was something that always made my day, made me smile, and made me feel so loved and appreciated. As I slowly watch him decline, I know he won't remember to send me anything. It'll be a hard day thinking about the one person in my life who always loved me no matter what and who never once failed me. I will, however, forget about the fact that he's not supposed to have sugar and send him chocolate." — Sarah, D.C.
No matter how you choose to spend Valentine's Day, it's important to remember to do what's best for you.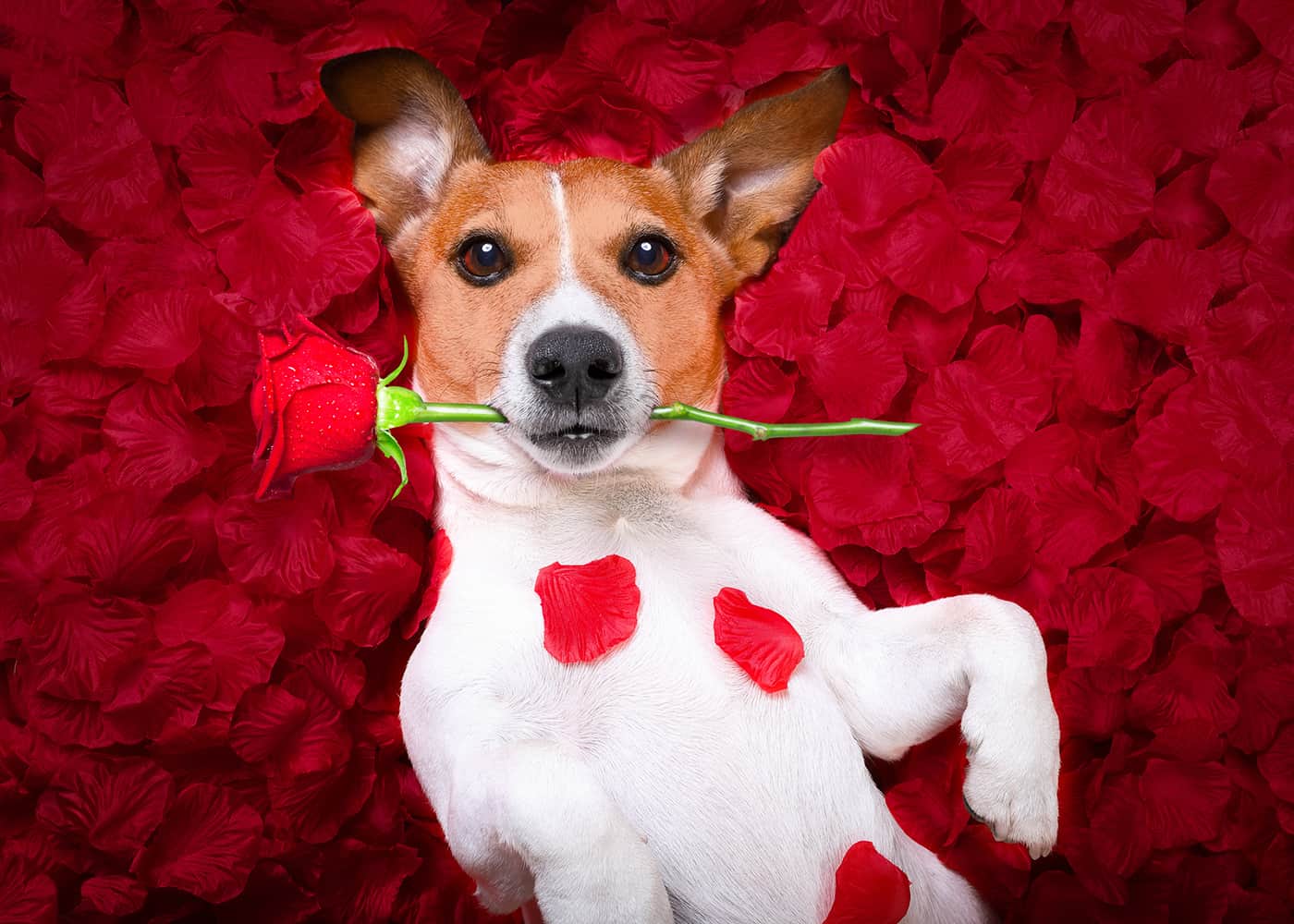 It's okay to be single, it's okay to do something sappy and romantic too, and it's okay to remember those you love. Have fun and celebrate love. After all, that's what the day is all about!
Let us know in the comments section below what you'll be doing on Valentine's Day and what it means to you.
Want to show us what #LoveIs and win big? Check out the contest we're holding here.