7 date ideas to make this Valentine's Day different
Valentine's Day: that special time each year for couples to celebrate love and romance. It's a beautiful day for sweethearts all across the country to show their appreciation for each other.
But there's just one problem with the holiday: every year, we celebrate in the same way.
There's always a nice dinner, maybe some flowers, a card with a bunch of pink hearts on it, and (hopefully) a big box of chocolates.
And don't get me wrong, all of these things are great. Everyone loves going out for dinner. My whole week can be made with a bouquet of flowers and a few caramel-filled chocolates. And getting a card saying how special I am? Especially when it's pink and covered in glitter? It's the best.
But at a certain point, the holiday starts to feel a little forced, a little unoriginal, a bit… stressful. If you've been with your sweetie for a while, you might start to feel like you're competing with yourself every February 14th. You try your best to top the year before but feel like you've run out of ideas.
If you're new to a relationship, it's often the same feeling, except instead of competing with yourself, you're up against every Valentine's day your partner has had before, and that can be just as stressful.
The problem is, we're told what Valentine's should be like and do our best to stick to what's expected. For a holiday that is supposed to celebrate your relationship, a mass-produced expectation can seem pretty impersonal.
This year will be my 11th Valentine's Day with my husband (and our first one as a married couple). I feel so lucky to have such an amazing Valentine's date and I want our day to be special. That's why we decided that from now on, we're going to do things a little differently.
We sat down and made a list of extra special dates we've done (and loved), plus dates we've always wanted to do. We'll use our list to plan for this coming Valentine's and for many more in the future.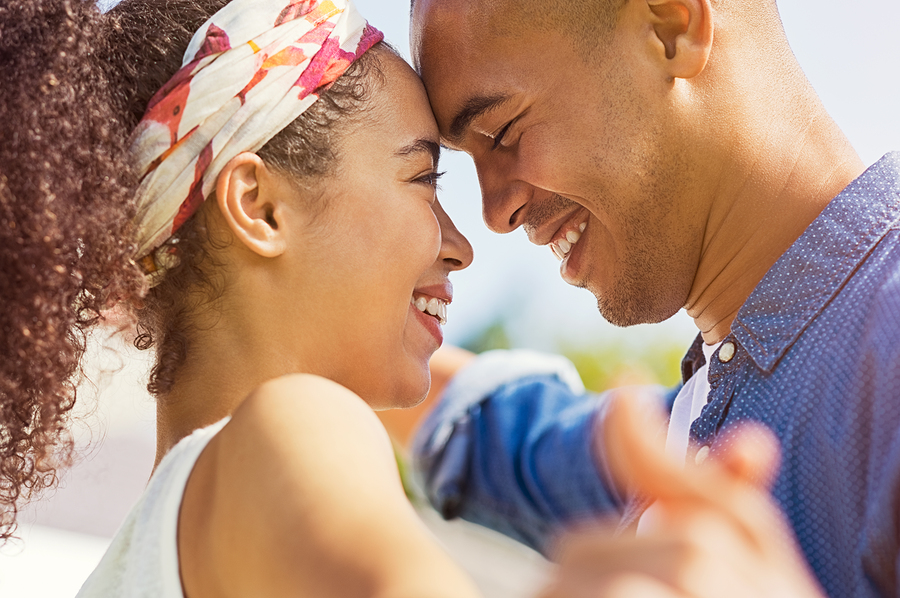 Below are seven of our favorite date ideas for Valentine's (that aren't the typical dinner date). Hopefully some of these ideas will help you and your honey break away from the expected like we did, and plan a Valentine's to remember!
1. Take a walking ghost tour
There's nothing more fun than acting as a tourist and learning about the little-know history of your own home town. That is—except for acting as a tourist and learning the little-known history about ghosts in your own home town.
A good ghost tour will guide you (and a small group) on a walking tour around local parks and neighborhoods. The tour guide will point out some old houses and historical sights, and of course, tell you about the local criminal history (and rumored paranormal activity) that occurred there.
I know you might be thinking that scary things should be a "no-no" on Valentine's Day, but think of this date as a two-for-one. You and your honey will enjoy the romance of a evening stroll while also getting the benefits of an it's-a-scary-movie-hold-me-close date as you listen to the spooky tales.
My husband and I did this once in the city we live in, once on vacation, and we can't wait to do another one. We're absolutely determined to find all the ghost tours in our county.
2. Second first date
While past Valentine's Days may blend together, your first date probably stands out. Whether it was a super romantic evening, or if something embarrassing  happened, you and your honey probably look back on it fondly.
This Valentine's, try recreating your first date. You could go out to the same restaurant (or same type of restaurant) you went to that first time, and try to order the same thing. Whether it was a fancy sit down place or a Taco Bell doesn't matter, in fact, you might find that the sillier the place, the better.
If your first date was seeing a movie, you could rent the film you saw together in theatres. If your first date was ice skating, you could slip those skates back on. You could even go through your closet to find the same outfit you wore that special night (bonus points if your first date was at a costume party).
Get creative. Re-create your memories in the truest (or funniest) way possible.
Then, sometime during the evening, talk about your first date and how far you've come since then. Even if you've only been dating for a few months, this is a great time to think back on your favorite milestones and best moments together.
As a momento, you might even write out a list of your favorite dates or memories together and save the list to look at next Valentine's Day.
3. Laugh together at a comedy show
So many couples think that Valentine's should be about serious romance: fancy clothes, expensive dinners, tall candles… but Valentine's can be the perfect opportunity to simply share a laugh.
My husband and I love going to stand-up shows because they're different every night and they always leave us laughing all the way home. We keep an eye out for when our favorite comedians come to town and we always have fun looking forward to our night out.
Look up the events calendar for your local comedy club and see what's scheduled. Sometimes clubs even have special Valentine's events or deals.
Just remember that if you haven't seen a comedian before, give them a good YouTube check to make sure they match your, and your date's, sense of humor.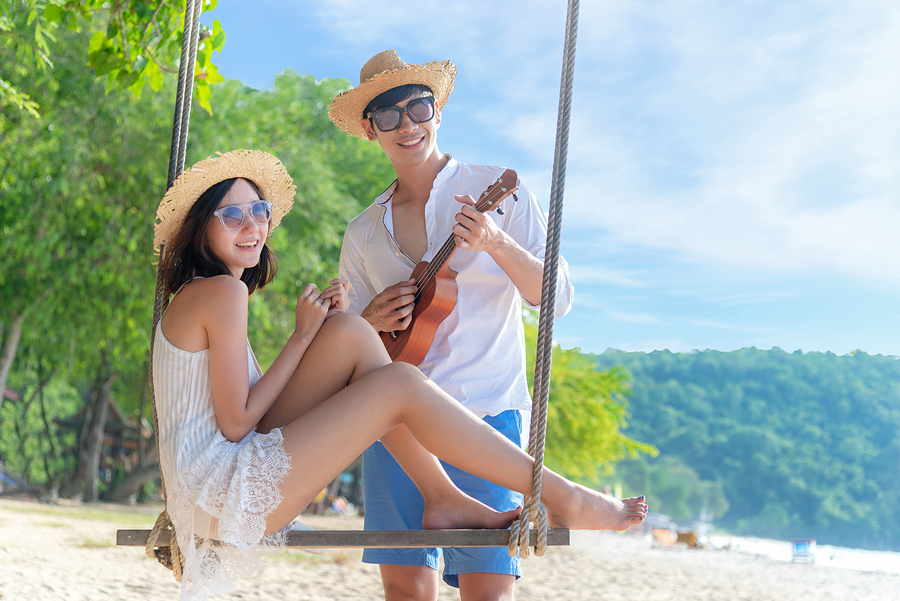 4. Go glamping
While my husband loves camping, I love hot showers, so we don't spend a lot of time in the great outdoors. However, a glamping trip can be the perfect Valentine's date.
Look online to find some great local glamping sites or, if you have a backyard, make your own. You could rent a tent and fill it with blankets, pillows, a bottle of wine, and maybe even a cheese plate.
You can spend the evening snuggling and looking at the stars.
5. Take a fitness class
You might be thinking that exercise sounds more like a chore than a date, but I've learned that taking a fitness class can be a whole lot of fun, especially when you're with your partner.
My husband and I love taking workout classes because it's something healthy we can do together—and we always have a ton of fun doing it. This is no different on Valentine's.
This Valentine's, consider signing up for a fitness class you've never done before. You might consider goat yoga (or whatever crazy yoga variation you can find), paddleboarding, a ballroom dance class, trapeze class, or kickboxing.
All those endorphins (not to mention the boost of pheromones) are sure to make your Valentine's extra fun.
6. Volunteer
Not many people think to volunteer on Valentine's day, but it can be a great date for any couple. You can pick a cause that means a lot to both of you (maybe you both love animals or are really passionate about helping the elderly) and pick a charity together.
You could help walk dogs at the local animal shelter, help to plant trees, clean up trash at the beach, read to the sick or elderly, and so much more.
You'll get to work together to do something meaningful, and not only will it make you feel good to help your community, but it will probably make you and your partner feel closer.
7. Plan a group excursion
When we think of Valentine's, we always think of a romantic evening alone… the keyword being "alone."
But there's no rule saying it has to be just the two of you. In fact, you might have even more fun if you plan a double (or group) date.
You could put together a group bonfire night (complete with s'mores) or a bowling competition. You could invite your couple friends to go on a Valentine's morning hike or head to the local zoo.
Think of it this way: your friends and family are a part of you too, and in some ways, a part of who you are as a couple. Celebrate together for an extra special holiday and a Valentine's Day to remember.
No matter how you choose to celebrate, whether you borrow a few of these ideas, or have a few other ones up your sleeve, remember that the most important important thing is to show your partner how much you care, to celebrate your love, and (of course) have a ton of fun.