While there was a great sense of beauty, love and faith on full display at Saturday's royal wedding, the event and the marriage itself, is the prefect example of a modern empowered couple.
The history of Britain hangs on a timeline of nobility, arranged marriages, and royalty bound by duty over love. Today's wedding was a different kind of fairytale — one worth getting behind.
The relationship of the Prince Harry and Meghan Markle was able to grow into one of mutual respect, care and understanding outside of the public arena. Unlike others throughout royal history, Harry was able to choose Meghan based on her intelligence and her dedication to making the world a better place.
The late Princess Diana was the perfect guide for selfless devotion to others, particularly children. Perhaps that is the reason Harry was so moved by Meghan, who served as the Global Ambassador for World Vision, the world's largest international children's charity.
The couple breaks many traditions, from diversity, with a divorcee, and that the bride no longer needed to be a virgin, a requirement no longer demanded of royal brides. The last to be required to follow the edict was Diana in 1981.
Unlike the fairy tales of old, Meghan was not in need of a prince to ride up on a white horse and rescue her as a damsel in distress. Nor was her new sister-in-law Kate. The two are fully empowered women with their own successes in life and careers.
Finally, today, the world watched a royal bride walk herself down the aisle, and while Prince Charles escorted Meghan to her beloved, there was no one to "give her away."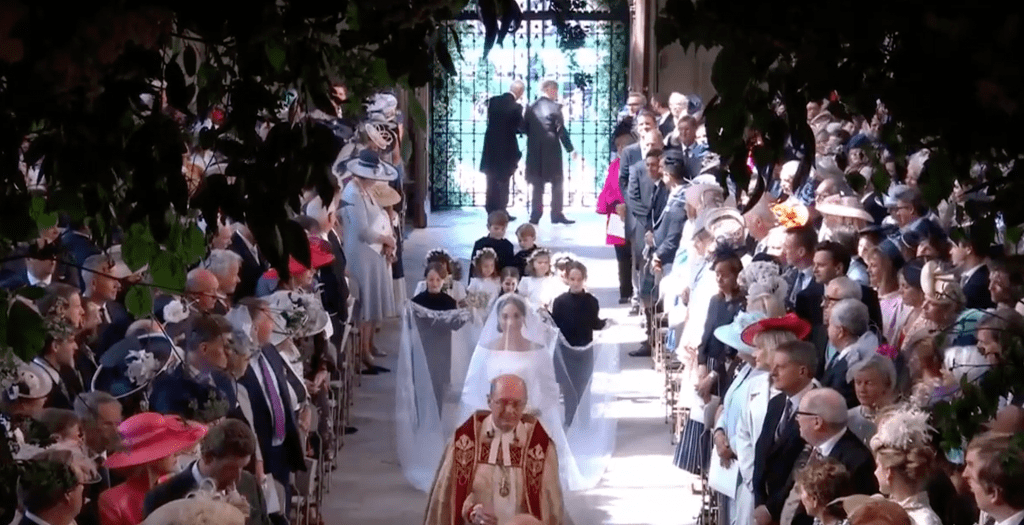 The tradition of giving a woman away dates back to the days when women were considered property by their parents. The idea of giving them away typically also came with a dowry. Today, Meghan proved she belongs to no man, only to herself. She walked down the aisle and entered into a partnership, not a new ownership.
The times have changed and finally those changing times have come to the British royal family. Both Harry and William have proven they want strong and empowered women as their partners. There's no going back to the stuffy, old-fashioned era. Thankfully.