If your wish is for a completely untraditional proposal, you'll want to read these 10 ideas for some inspiration.
If you're thinking of popping the question this Valentine's Day, you'll want to read up on these creative proposal ideas.
There's nothing better than being completely surprised by a marriage proposal. These ideas make for a memorable moment in the history of your partner and you. Taking the next step in your relationship is huge, why not make it special?
For couples who want a completely creative proposal experience, here are 10 one-of-a-kind wedding proposal ideas.
1. Use your furry loved one.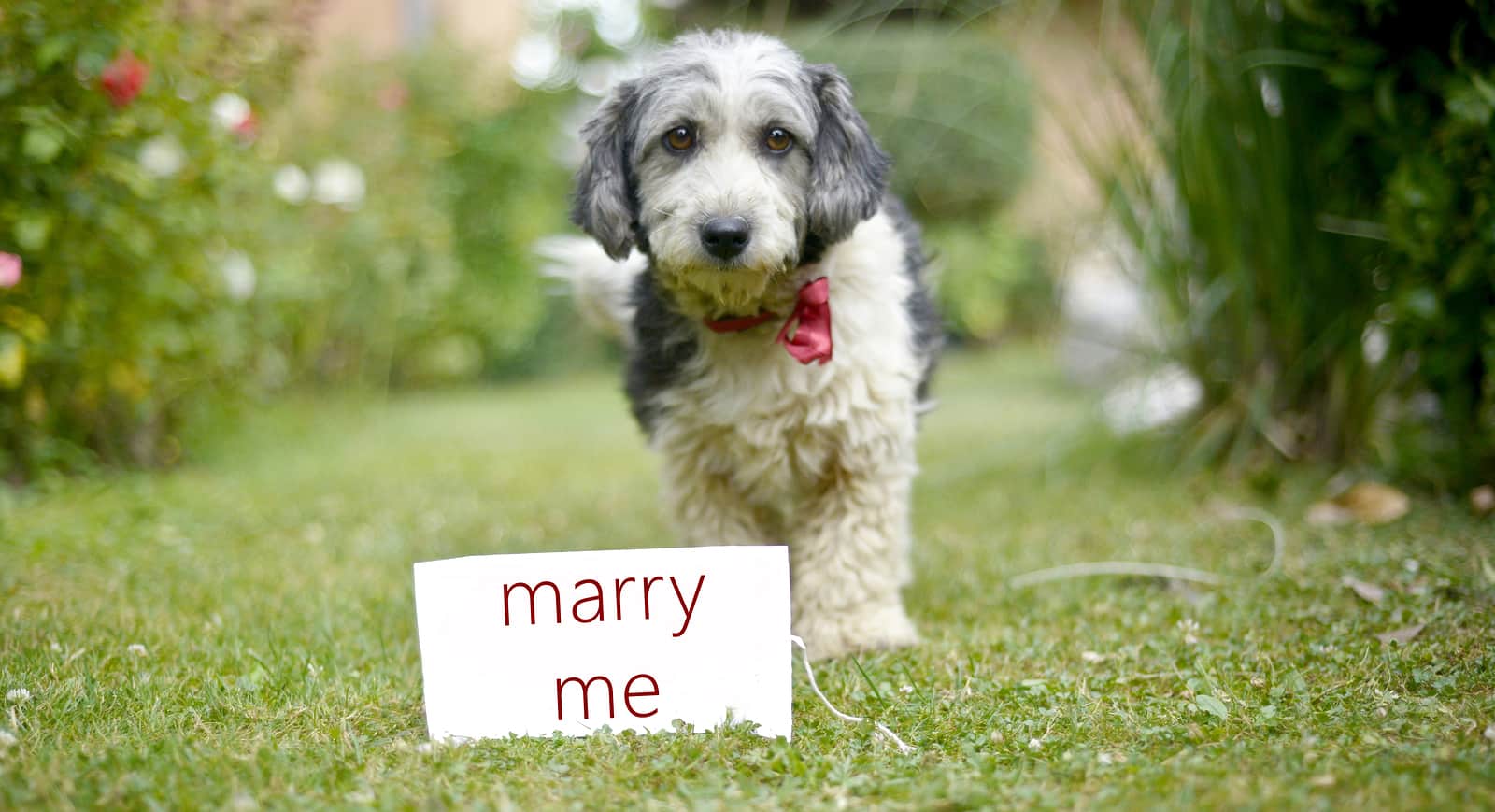 If your significant other and you own a dog or cat, tie the ring on a ribbon on their collar. Use one of those chalkboard signs like this cute bone-shaped one to write "Will you marry me?" on it. You can also design a pet-sized t-shirt that pops the question. I'm hoping our adorable English bulldog is how my boyfriend chooses to propose to me someday.
2. Hide the ring in a new article of clothing.
Set up the scene for a typical date night with a fancy twist—make dinner reservations or maybe get tickets to a musical. Here's the twist—get your partner a new piece of clothing.
One of my best friends did this for his wife. He bought her a dress with pockets and laid it out for her before seeing the opera. She, being a woman who loves pockets on a dress, instantly stuck her hands in them and boom—there was the ring. Cue the awws!
3. Take out an ad in the newspaper.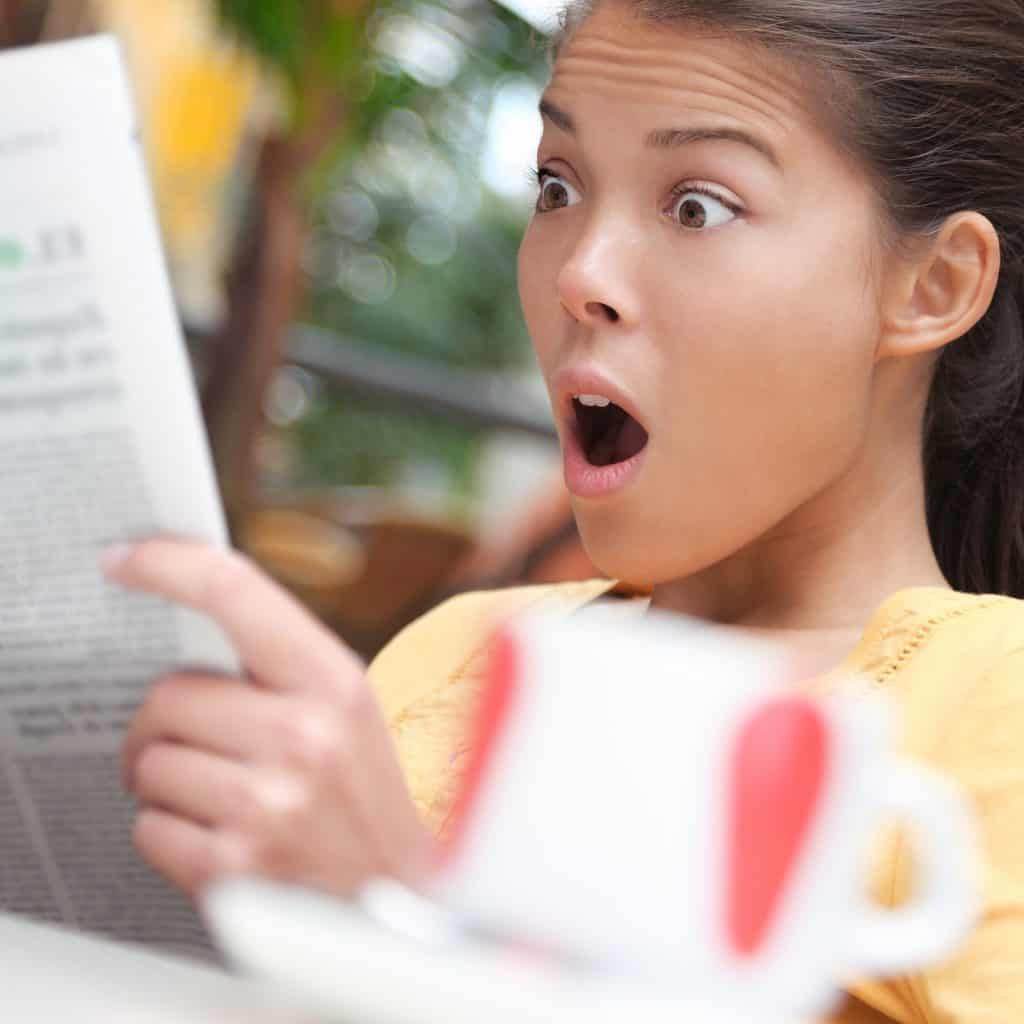 As a journalist, I just swoon over this idea. Take out an ad in the newspaper and pitch a morning of croissants and coffee at your favorite park. Watch the surprise of your loved one as they find an ad that says "will you marry me?"
4. Use those glow-in-the-dark star stickers from your childhood.
Remember those glowing stars you used in your bedroom as a child? Spell out "WILL U MARRY ME?" on your ceiling or a wall. Take your significant other into a room, turn out the lights and make them look up. Grab some champagne and toast "underneath" the stars.
5. Create a custom puzzle.
I love making custom gifts for the holidays. This site has the opportunity to create a customized puzzle. Make it say "Marry me?" with your favorite picture of you two. Give it as a birthday or holiday gift. Wait until the perfect snowy or rainy afternoon comes up and suggest putting it together. Watch your future fiancé's face light up as he or she begins to read what the puzzle says.
6. Channel Love Actually.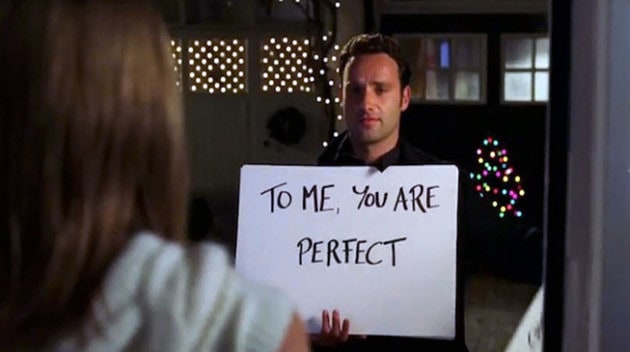 Everyone's favorite holiday movie actually has the perfect proposal idea that's glaring us all right in the face. Grab some poster board and channel Mark pining over Juliet with his message while "carolers" played.
This one works especially well if you live separately. Knock on your love's door and get ready for some serious happy tears.
7. Use your partner's co-workers or students.
I used to love watching The Office and thought that Jim and Pam's wedding scene was tear-jerkingly perfect.
See if you can get your partner's co-workers or students (if they're a teacher), for a line dance or special proposal reveal. I'm not going to lie either, I still entertain the idea of making my future bridal party do a "Forever"-style dance down the aisle!
8. Grab a cereal box.
Remember the prizes inside cereal boxes you used to covet as a kid? This one is super cute—stuff the ring at the bottom of a cereal box and ask for help getting the prize out over breakfast one morning. Try not to give away how excited you are!
9. For TV fanatics, use Stranger Things
This one is definitely for the tech-savvy. You know how Joyce Byers had her ABC wall of holiday lights to communicate with Will? Set a similar one up and make it say "Marry me?" Chance are your Netflix-obsessed loved one will say yes in a heartbeat.
10. Breakfast in bed.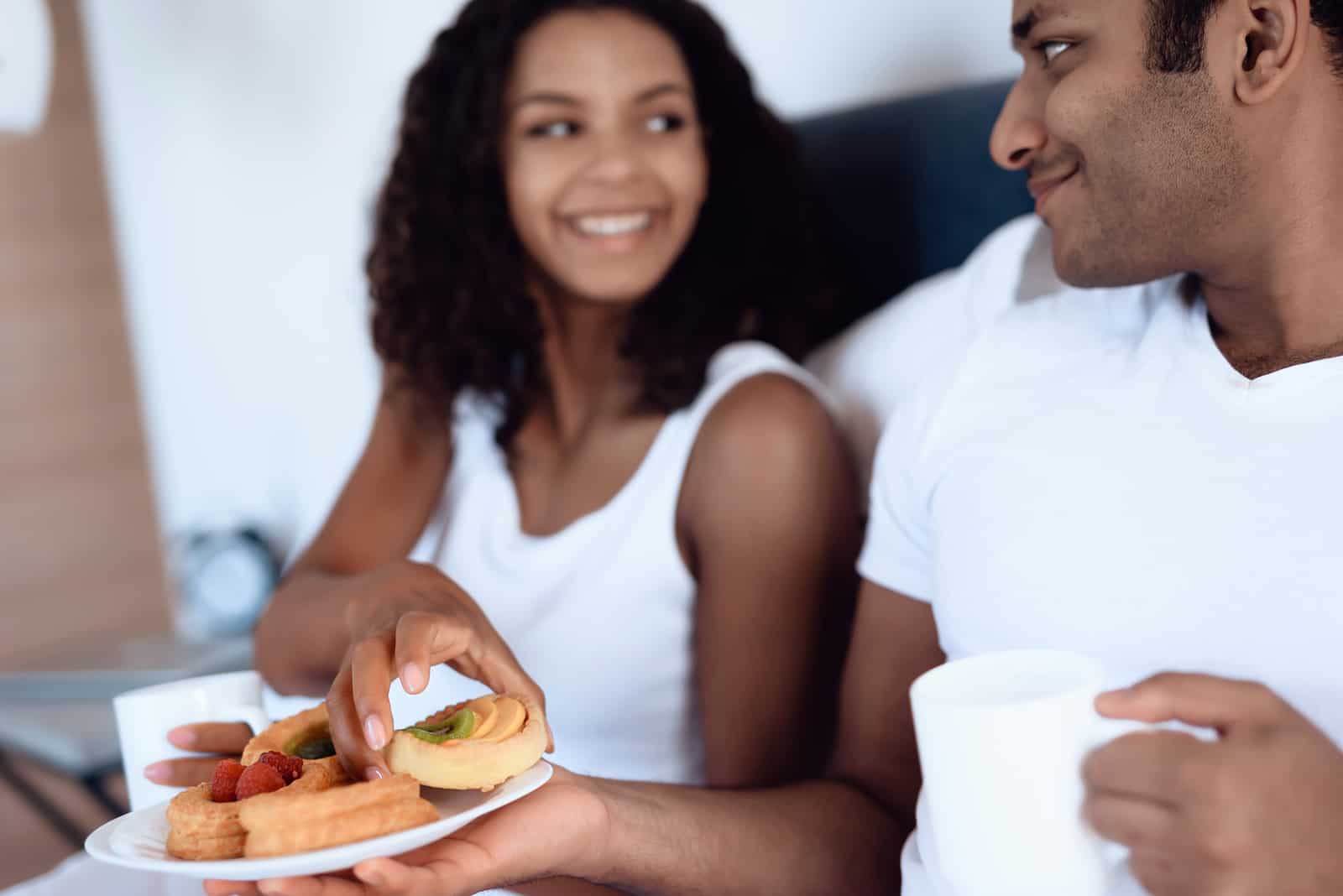 This may seem so simple and sweet but getting creative with food is always a fun idea. You can use blueberries atop fluffy pancakes to spell "WILL U MARRY ME?" or use bacon too if you've got a meat-loving significant other.
Use creative and unique ideas to propose this Valentine's Day.
Sometimes, it seems like every fun proposal idea is taken. You've seen every down-on-one-knee, flowers in hand, perfect scene.
To wow your partner, try something new like these  10 unique proposal ideas that will make the day you get engaged one to remember.
Wondering if you'll change your name after getting engaged? Check out this piece on changing your name after you're married.