There's just something special about spring.
The weather gets warmer, the sun gets brighter and everyone seems to be just a little bit happier.
Ever since I started dating, I've always enjoyed going out in the springtime. There's just a bit more happiness and romance in the air. Here are 15 great date ideas to usher in warmer weather.
1. Rent a convertible for the day
Head out to your nearest airport or rent-a-car place and rent out a convertible for the day (red ones are the most fun!). Drive around your city with the top down and feel the wind through your hair. Make sure your partner and you have ridiculously oversized sunglasses and a headscarf a la Miriam Maisel in The Marvelous Mrs. Maisel.
2. Try mini-golf
There's something so pure and innocent and uniquely spring-like about mini-golf. A lot of golf places in colder climates open up again for the season. After the round of mini-golf, share a hot fudge sundae or get a frozen yogurt cone. Who knows, maybe all that seductive licking will make for some fun later!
3. Visit a local carnival or amusement park
Just like mini-golf, many amusement parks reopen for the season come spring. Grab a ride on the Ferris Wheel and kiss when you reach the very top. There's nothing more romantic than sharing a gorgeous view. I'll never forget one of the nicest kisses I've ever had—at the top of the Navy Pier in Chicago. It was straight out of a romantic movie!
4. Take a spontaneous weekend road trip
There's no better way to get to know someone than taking a road trip. Find a nearby town you've always wanted to visit and get in the car and just drive. Doing something impulsive like taking a road trip with your significant other is a fun way to celebrate springtime.
5. Visit the zoo
With the warmer weather, more animals will be out and about. Stroll through the zoo hand in hand and enjoy watching the adorable pandas, monkeys and more interact.
6. Visit a winery
Ah, just thinking about it makes me want to go—there's nothing more fun than sipping wine on a breezy spring afternoon. Not to mention, if you take a shuttle there and are able to drink freely, coming back tipsy together could add to some fun in the bedroom later on. I loved visiting a winery with my boyfriend and his family one gorgeous spring afternoon—it was absolutely magical.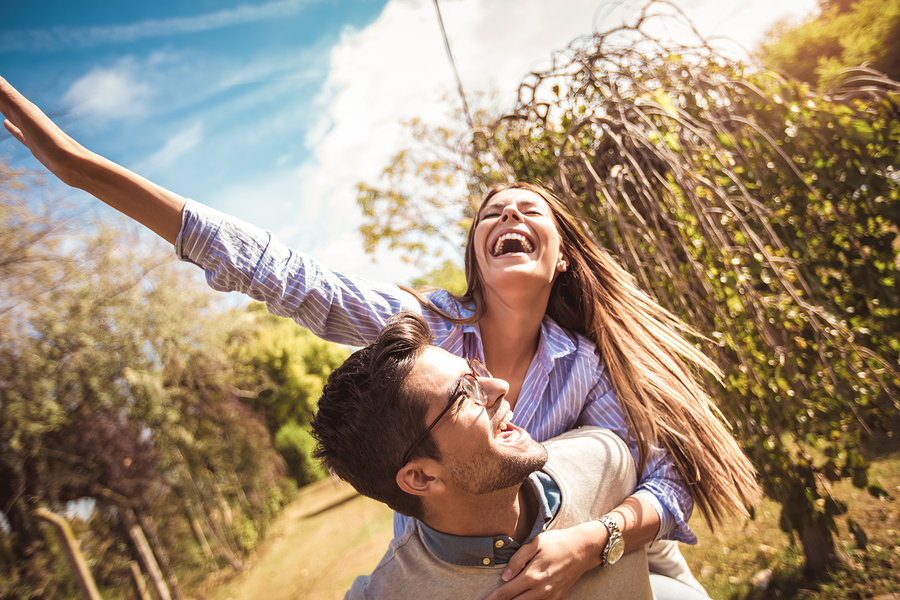 7. Go to a farmer's market
A lot of farmer's markets are back in action come springtime. Look up a recipe in bed together one morning and find a local farmer's market. Grab your ingredients (this is about as fresh as they come!) and make your meal together.
8. Find an outdoor movie
Come warmer weather, many cities begin screening outdoor movies in local parks and squares. Google outdoor movies near you and arrange to meet up for a screening of your favorite movie. Many cities hold themed movie festivals too, so if you're up for superhero flicks or romantic comedies, chances are there's something for you.
9. Visit Washington, D.C.'s Cherry Blossom Festival
Turn a date into a weekend-long affair by visiting D.C.'s annual cherry blossom festival. I have lived in D.C. for the past 15 years and trust me, there's nothing like seeing the thousands of cherry blossom trees in bloom. It truly is an idyllic spring scene. There's even a special neighborhood in the city that has tons of blooms. My boyfriend and I go every year to a pizza place nearby, grab milkshakes at the ice cream shop next door and stroll through the neighborhood, gazing at the cherry blossoms.
10. Volunteer at an animal shelter
As the weather warms up, lots of animal shelters find themselves with more kittens and puppies than they can count. Spend a Saturday afternoon with your significant other and some furry loved ones for the ultimate cute date.
11. Dine al fresco
One thing I love about spring is that many restaurants open up their patios and rooftops for outdoor dining. To me, there's nothing more perfect than having a delicious meal underneath the stars on a warm evening. One of my favorite spring date nights is heading to the local pizza shop a few subway stops away and dining outside with my boyfriend, watching the people rush by.
12. Have a picnic
Speaking of dining al fresco, another spring pastime is getting your favorite gingham blanket, plastic wine glasses, grapes, cheese and more and heading outdoors for a picnic. Invest in a big, glamorous floppy hat for a retro, ultra-romantic feel.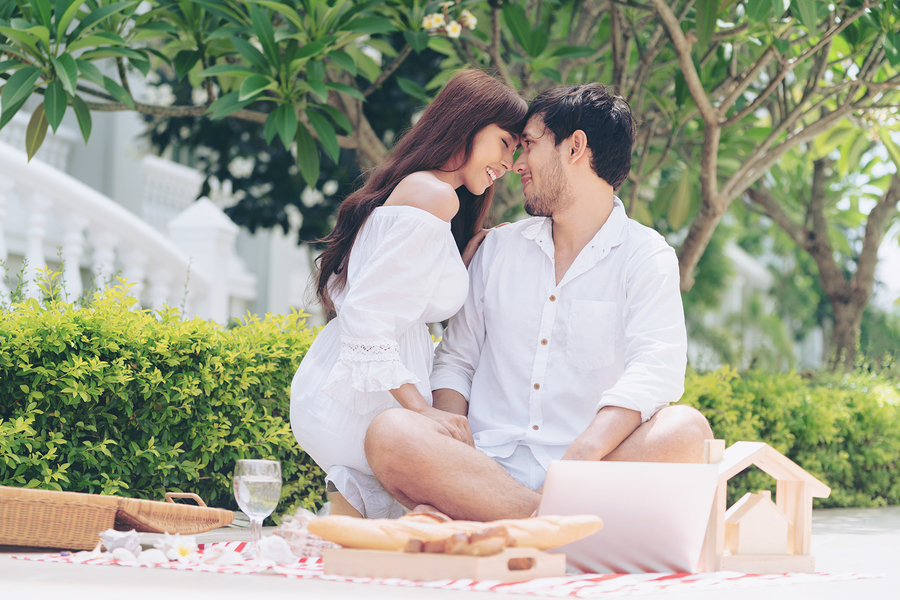 13. Go for a walk in the rain
Sometimes spring can be a bit on the rainy side. Don't let that discourage you! Have you ever seen Midnight in Paris? Rain can be beautiful. The next time you're feeling down on a particularly rainy day, head out in your most colorful umbrella and share a walk in the rain together.
14. Go for a run
This may be the easiest and healthiest spring date idea. If your partner and you are looking to get back into shape after a long winter, going for a run on a sunny morning will jump start your plans.
15. Have your own photo session
Head to your nearest public garden or park and take photos of each other. It's a great way to practice your photography skills and get out and enjoy the weather too.
16. Binge watch a show in bed together
One of my favorite date nights I've had with my boyfriend is a weekend night in spring a few years ago. We stayed home and watched a movie but opened all the windows on the warm night. It was so relaxing for the breeze to waft through the window screens while watching the movie. You can do the same but binge watch a show you've missed one night instead. Back when The Newsroom was airing on HBO, my boyfriend and I had just started dating. One of my favorite memories was coming over to his place every Sunday night watching the show curled up together in bed, with the spring breeze wafting through his 12th floor window.
Ready for spring? Celebrate the change of seasons with these 15 date ideas to usher in warmer weather.