How do you show your partner that you appreciate them?
In a long-term relationship, feeling taken for granted sometimes is an easy trap to fall into. Most long-term couples find that occasionally the balance seems to shift, and one person takes on more of the labour, be it due to work commitments or a more gradual move into bad habits which become routine. We set out to find out how couples in long-term relationships stop their partners from feeling underappreciated by asking them "how do you show your partner they matter to you?"
"I do the chores they hate"
Far and away, domestic chores took the medal for being the most common demonstration of partner-appreciation. From taking the bins out, to doing the washing up, to changing the cat litter, household tasks were the biggest response. Not just any household tasks though; specifically the ones their partner most hated doing.
"I cook for them"
An unsurprising runner up – the way to everyone's hearts, it seems, is through their stomach. Cooking a nice dinner when they've had a bad day, making breakfast every Saturday morning, and giving them the best bits of a meal all popped up as answers. It's not just meals though; people also love buying chocolates for their significant other, or baking loaves of bread at the weekend, or making lunches for them to take to work. In the same vein, there's also getting a takeout, and having someone else bring the food!
"I take them out on a date"
Ah, date night. This can fall by the wayside in a long-term relationship, especially as the weather cools and it's nicer to stay indoors. But putting in a little bit of effort can go a long way. Some people said that they planned meals out – a date night with the added advantage of no dishes to clean afterwards. If there's a film they've been wanting to see, you can have a couple of hours distraction-free instead of waiting for it to hit Netflix.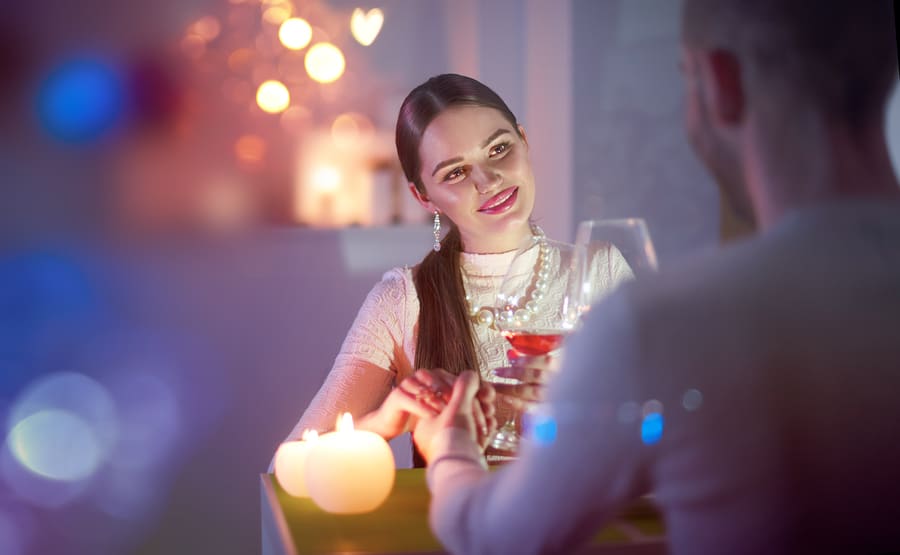 "I take care of them"
Letting the other person sleep in was a popular one, especially with new parents. An extra hour in bed in the morning might be more necessary than it seems, and helping out by getting up and taking care of the kids is a hugely symbolic gesture of appreciation. Imagine this doubled with breakfast in bed too! Care-taking gestures also included running them a bubble bath after a long day, and giving them a foot rub. Looking after someone is a great way of making them feel like they matter, and even more so if the gesture is acknowledging that they've had a bad day, or that they're feeling a bit tired or run-down. Reminding them that they need to take some time for self-care is thoughtful, but going some ways toward carving out that time for them is even better.
"I buy flowers"
Everybody loves flowers, right? The problem is that they've come to symbolise apologies for wrongdoing, so flowers are sometimes a fraughtly given gift and have fallen out of favour a little bit. However, 'Just Because' flowers always go down well, because who doesn't love a delivery of fresh blooms? Extra points for knowing their favourite flowers and including them in the bouquet. There were also people buying little gifts for no reason, too. Surprising someone with a gift they aren't expecting, but that you know they'd love is a nice way of letting someone know that you value them, even if it's something small.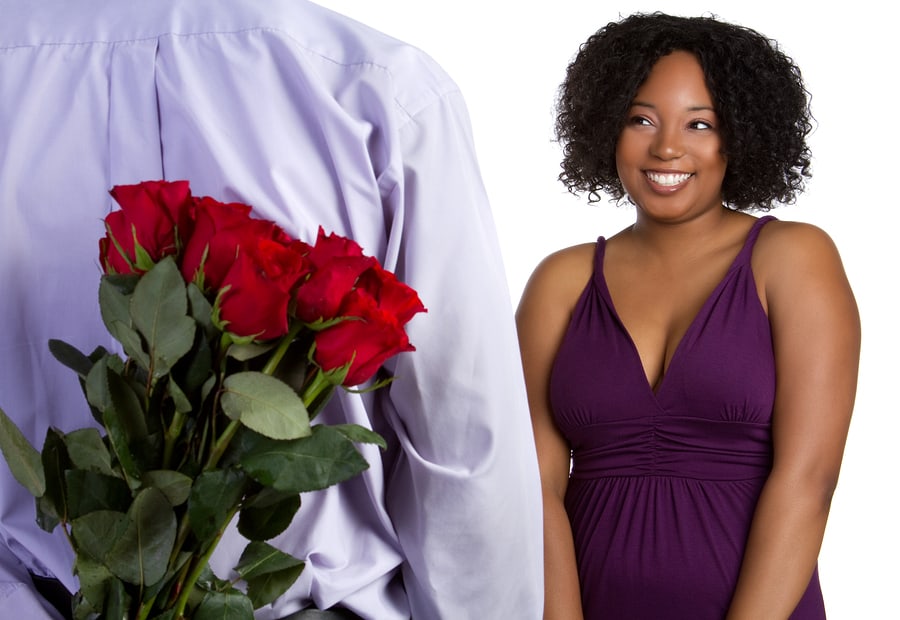 "I send a text"
In our age of technology, we're almost always connected, but an unexpected SMS or email is a nice gesture to let someone know that you're thinking of them in that moment. Having someone pop up on your phone to randomly tell you that you're on their mind is never a bad thing. It's nice to be reminded that you're thought of when you aren't physically in the same room.
Overwhelmingly, though, it was the thought behind the gesture that meant more than the gesture itself – as much as foot rubs and flowers are lovely to receive, the feeling of being appreciated was far bigger than the action itself, and went much further.
What about you? Do you buy flowers, or are you more of a breakfast in bed person? What little things do you do to show someone you care?