Isn't fall the best? Cozy sweaters, falling leaves, crackling fires, hot chocolate—everything about the season screams cuddly romantic days and nights with your significant other. Personally, I love apple picking, pumpkin picking and the ever-ubiquitous pumpkin spice lattes. For couples on a budget like myself, here are 17 fall dates that cost you absolutely nothing.
1. Take a hike—literally.
Hikes are one of the easiest and most beautiful dates in the fall. Plan your date when the foliage near you is best. These maps are perfect for planning your hike to see the prettiest leaves. New to hiking? This site offers great tools to find the best trail for you, near you. Think of all the Insta-worthy photos that will come out of your hike.
2. Netflix and chill with a horror movie marathon.
One of you is bound to already have a Netflix subscription. Pop some popcorn and curl up under a super comfy throw and watch any of the countless horror movies streaming in October in honor of Halloween. Available right now are movies like The Sixth Sense, Jaws, Gremlins, It Follows and more.
3. Scare yourself silly with reading ghost stories in the dark.
Head to your local library and check out the creepiest anthology of ghost stories you can find. Turn out the lights and add some candlelight for a romantic yet spooky touch. Get into bed and see who can make the other scared enough to sleep with the lights on.
4. Go on a hayride.
Many farms offer free hayrides with the expectation patrons will purchase pumpkins or apples. Skip the fall produce and just go on a relaxing afternoon hayride together, taking in the fresh air and beautiful scenery.
5. Volunteer together.
Volunteering is a great, completely free way to have a fall date together. Search for the perfect cause for you both and get to doing some good! Whether you want to work at a soup kitchen, or spend time with adoptable animals, there's something for everyone.
6. Take little cousins, friends or your own young ones trick-or-treating.
Get nostalgic and take your friends' kids, your kids, little cousins or whoever is young enough to trick-or-treat out and feel like a kid again. If you ask extra nicely maybe they'll share some candy with you. Snickers fun size anyone?
7. Bake something with supplies in your pantry.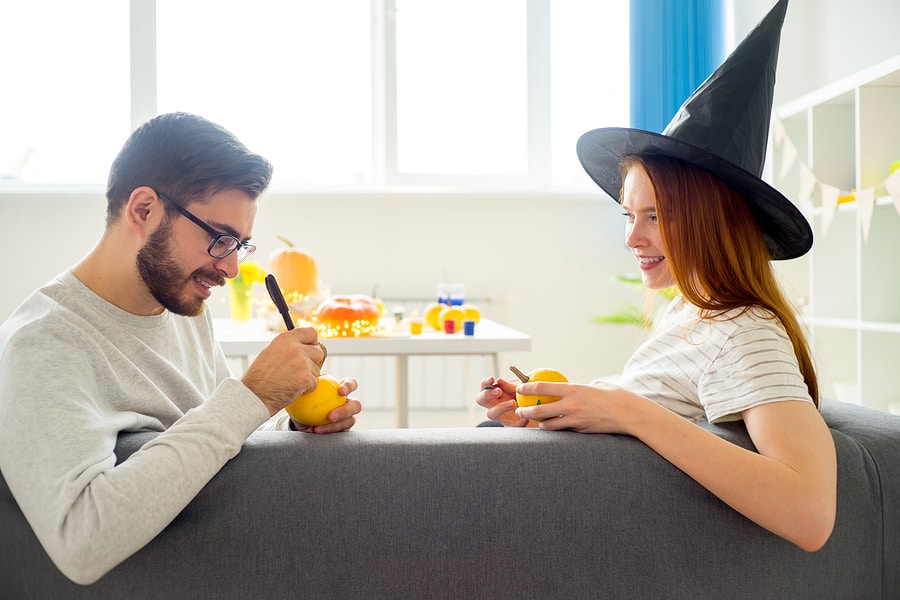 Everybody knows fall and winter are baking season. Check out what's in your pantry and create something delicious in your oven. When it's ready, feed each other your baked delight and get ready for some serious fun in the bedroom afterwards.
8. Go star-gazing.
Put some hot chocolate in thermoses and drive out to an open field or remote area near you. Lay out a cozy blanket, curl up next to each other and enjoy a night under the stars, gazing at our gorgeous universe. Fall is the perfect time for checking out the stars, as your partner and you can stay nice and warm with each other's body heat.
9. Have a game night in.
Get seriously sexy and have a night of strip poker by a roaring fireplace. Loser does whatever the winner wants to do once clothes are all off.
10. Go to your local high school football game.
You don't necessarily have to actually go to the game and sit on the bleachers. Park your car close enough so you can see what's going on and have fun together in your car, constantly making sure no teachers or adults are watching. Call it a little nostalgic fun!
11. Try on Halloween costumes.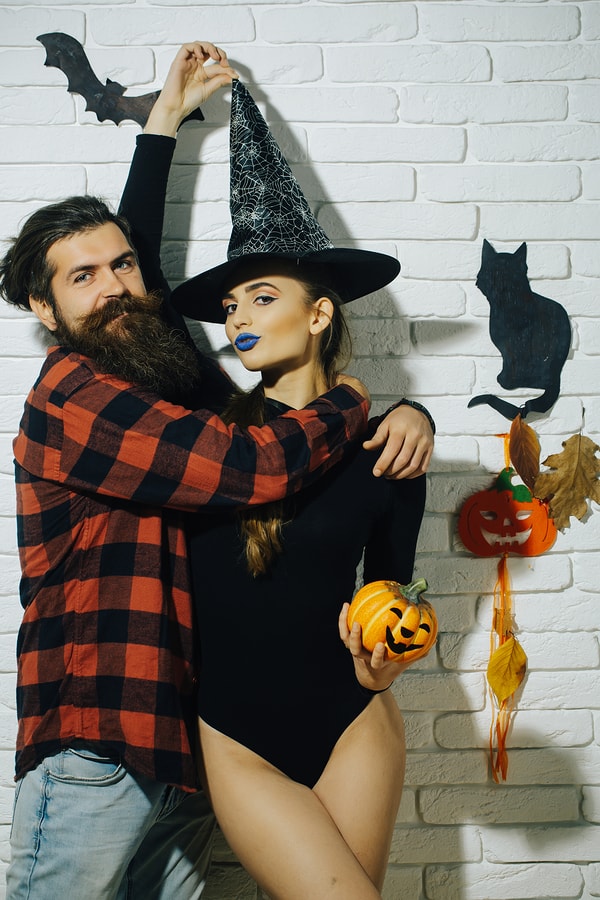 Head to your local pop-up Halloween shop (think stores like Spirit Halloween) and see who can find the most ridiculous costume to try on. Take photos for a super funny Snapchat feed.
12. Make care packages for the troops.
The last half of the fall, particularly Thanksgiving leading up to the holidays can be very rough on troops overseas working to keep us safe. Pack care packages and send them through organizations like Operation Gratitude, which is currently looking for donated Halloween candy for deployed troops and first responders.
13. Make a bonfire and invite friends over for a group date.
Have a group date around a bonfire and have friends bring over s'more supplies. Group dates can be a fun change from just the two of you. Bonfires are great for some quality time catching up with friends.
14. Head to your local park and play like kids again.
Swing on the swings, slide down the slide, go across the monkey bars—everything you did when you flirted with those you were interested in in the fifth and sixth grades, have at it as adults. Enjoy feeling like kids again for an extra flirty time on the playground.
15. Visit a local yard sale.
Many households tend to do a big fall clean and yard sales begin popping up in September and October. Wander around local yard sales and check out the zany items people sell.
16. Have an in-home spa day.
Give your guy a mani-pedi and have him give you a massage in return. Make it one of the most relaxing date nights you'll ever have with spa treatments using just your hands and simple tools you have at home.
17. Tour your local city or town.
Spend a beautiful fall afternoon in your local city or town, touring all the local landmarks and chances are, you may stumble across some fun (and free!) events.