After a long and hot summer, it's time to celebrate fall with some cozy dates.
I've always enjoyed everything about fall. From pumpkins to bonfires to a new season of tv, there's something cozy and fun about autumn.
Here are 17 affordable dates to ring in fall, from sweet to sexy.
1. Go pumpkin spice latte tasting.
Grab a pumpkin spice latte from area coffee shops near you. Bring them to a nearby park with the best fall foliage in town. Don't forget a blanket and some pastries to eat while you sample. Hold your own pumpkin spice latte tasting together and see what shop's drink you think is the best.
2. Check out a haunted house or haunted hayride.
This is a great idea for those who just started dating. When things get extra spooky, hold hands or put your arms around your significant other. There's nothing better than holding onto each other during a frightening haunted house walk-through. Most are relatively inexpensive too.
3. Stay in bed all day and get your Netflix queue ready.
Make some warm pumpkin chocolate chip muffins (I personally love this mix from Trader Joe's) and eat them in bed. Queue up a romantic movie and get snuggly. Don't forget to plan this one for a particularly chilly day!
4. Use Halloween as an excuse to wear costumes in the bathroom.
Leave the dressing up as princesses and superheroes to the kids. Order some seriously sexy outfits for the bedroom—French maid, firefighter, you name it. Celebrate Halloween night by dressing up but keeping the tricks and treats confined to your bedroom only. The costumes don't have to be expensive either. Amazon has sexy options and most are under $30.
5. Go camping for a weekend.
Dates that last the entire weekend are some of the most fun. Spend a weekend outside when the leaves are at their peak foliage. Camping is an affordable way to have some fun and there's something just a little bit naughty about having a romp in the fresh air.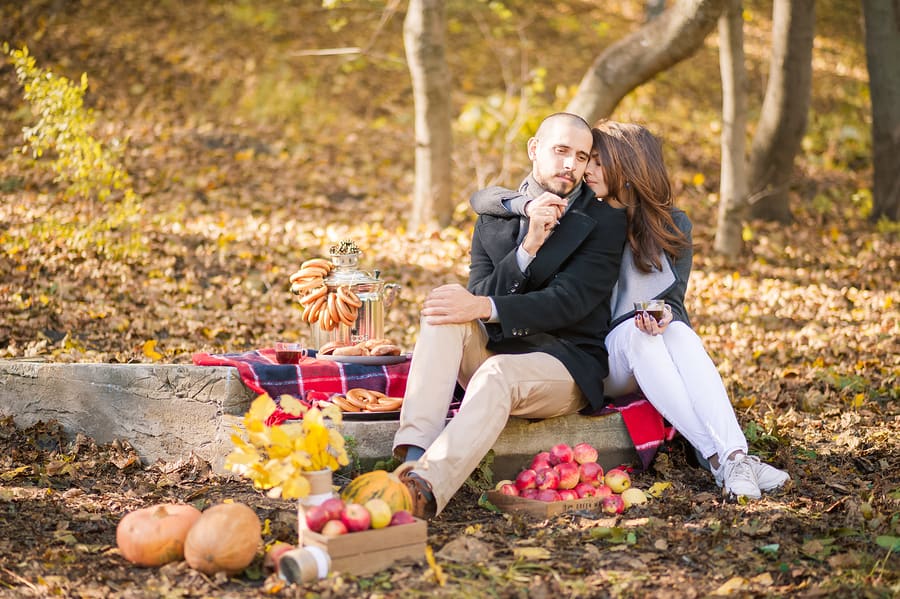 6. Visit a winery or brewery.
Head out to your closest winery or brewery on a gorgeous fall day. Most offer tastings or tours for affordable prices. Pack cheese, fruit and crackers for a picnic afterwards.
7. Go apple picking and bake a pie together.
Find out your nearest orchard and pay a visit for some apples. Once you're home, bake a pie together. Make things just a little sexier with a little flour fight or perhaps licking some ingredients off each other's fingers.
8. Celebrate Hygge by the fire.
Hygge, which is Danish for a cozy and comfortable mood of wellness and contentment, is a great concept to celebrate as fall ushers itself in. If you're lucky enough to have a fireplace, get it going and curl up together for some serious snuggling time.
9. Shop your local farmer's market.
Plan a cozy dinner date at home a la Harry and Meghan. Head to your local autumn farmer's market and grab ingredients for dinner at home eat by candlelight.
10. Head to a local football game or tailgate.
Let's face it—NFL games are super expensive. It's sometimes more fun to tailgate during a game instead. If the NFL isn't your favorite, visit your college alma mater or old high school for a game together.
11. Host a group date bonfire.
Find someone with a backyard and make sure you can burn. Roast marshmallows and make some s'mores or roast some hot dogs for an affordable and fun time wIth other couples.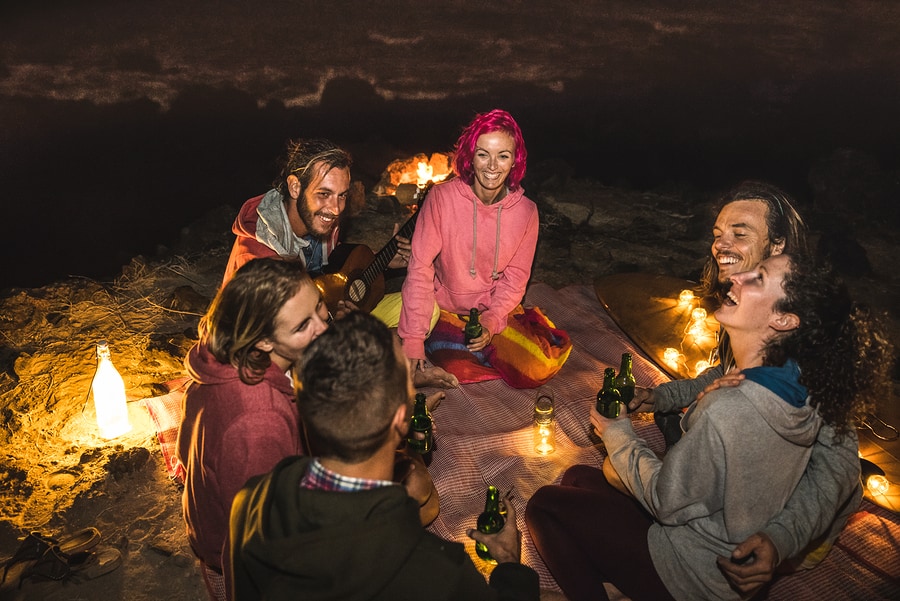 12. Make a fort and watch a scary movie.
Channel your inner child and make a fort together like you did when you were young. Snuggle up together and turn on a scary movie. At the jump scares, hold on extra tight to your significant other.
13. Go on a scavenger hunt.
When the weather cools off, it's fun to get out in your city or town. Look for a nearby scavenger hunt and sign up together. See if you two can win the whole thing.
14. Head to a mystery dinner theater.
A mystery dinner theater is a great way to usher in fall and Halloween season. Get dressed up and ready to have a spooky good time.
15. Carve pumpkins and have some apple cider.
Go to your nearest pumpkin patch and grab some pumpkins and apple cider. Spend the evening together and see who can carve the best pumpkin. Roast some pumpkin seeds after and feed them to each other as you admire your handiwork.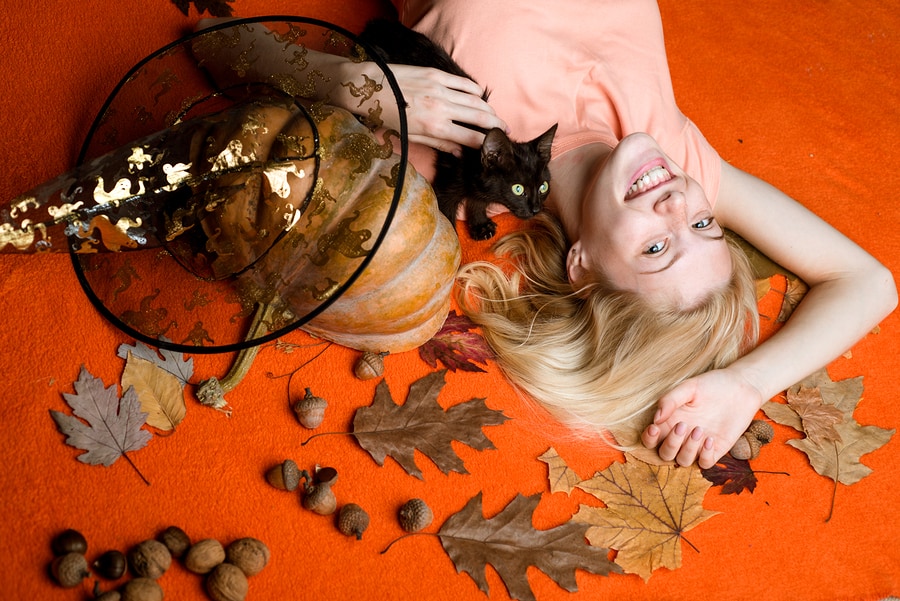 16. Go stargazing.
Borrow a friend's pickup truck (or use your own if you have one) and head out to the country. Snuggle up together for a night under the stars.
17. Rake leaves and jump into the piles.
Rake the leaves in your yard and when you're done, jump in the piles. Fall's version of a snowball fight is a good, old-fashioned and flirty leaf fight.
Fall weather is the best for dating. We tell you why with this piece.