Being a self-professed traditionalist in dating may not be the correct way to describe myself after all.
All my life my family teased me about how much I valued tradition. Whether it was holidays or dating or following certain etiquette rules, I always placed a lot of value on certain customs. Little did I know, maybe I'm a little more modern than I think.
Here is my journey of being a traditionalist in the world of dating:
The value of a title
These days, most people date casually or just hook up and don't worry about titles. Some don't even bother with getting married. I always wished for the marriage and kids thing and when I was young, while watching sitcoms like Full House and later dramas like Dawson's Creek, I always wanted a boyfriend.
Fast forward to years later. I didn't date anyone in high school so college was my first experience learning what I wanted in a relationship. I ended up getting into a very brief relationship with one of my best friends. We are still close today which is really nice. What's even nicer is the way he asked me to be his girlfriend. It was romantic, innocent and one of the kindest things anyone has ever done for me.
It was our senior year of high school and I had just moved out of a hellish suite situation into a double room with a roommate who was never there. I was watching Mona Lisa Smile in my room just relaxing on a Saturday night. I suddenly looked down at my (dating myself here) Motorola RAZR and saw a text from a friend that my male friend was in her room, nervously eating chicken nuggets and sipping vodka. With a slight push and support from her, he was going to ask me to be his girlfriend.
Cue Laura Linney in Love, Actually (fast forward to about 2:07 in that clip to know what I mean) laying there in my uncomfortable dorm twin bed. My friend took so long to work up the guts to ask me to be his girlfriend that I got almost entirely through Mona Lisa Smile again.
He finally walked in and didn't say a word, just putting in the Phantom of the Opera movie remake, fast forwarding to the "All I Ask of You" scene. After that, he put in my worn When Harry Met Sally DVD, fast forwarding to the last scene where Harry professes his love to Sally, saying things like "I love that it takes you an hour and a half to order a sandwich." I suppose he saw us as Harry and Sally at that point in our lives, and knowing it's my favorite movie of all time, he ran with it.
After that, he asked me to be his girlfriend and we kissed for a long time, eventually falling asleep after talking all night. I woke up and was nearly late for church the next morning, but I couldn't stop smiling.
Moving forward another few years, I met my current boyfriend. After having a first date at Starbucks and more wonderful dinner dates at our respective apartments, I was out covering a lunch for my former job working for a newspaper.
Things were quite typical of the lunches I covered and I was getting a little bored and restless. I felt my phone vibrate in my purse and reached down to check it. I saw a text from my boyfriend that read: "I had a great time last night." I smiled and responded: "Me too." He wrote back, "You know what I was just thinking?" I quickly typed back a question mark, careful not to be too conspicuous. He wrote back: "That I have the best girlfriend ever." He included a smiley face at the end.
I don't remember much else of that day, nor anything about that lunch, but I will always remember it was May 10, 2012 and once again, I couldn't stop smiling.
Call me old-fashioned…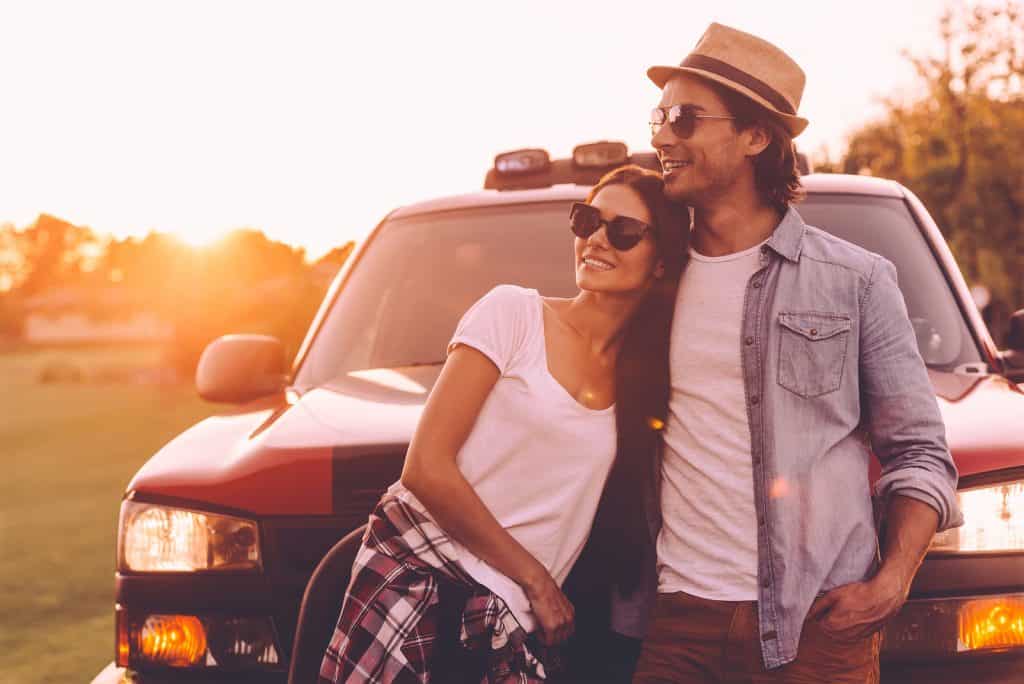 I've always thought how cool it would be to save myself until marriage. I am a huge sucker for those old Notebook-esque couples who have only one sexual partner—each other. To me at least, there's just such a beauty and pure romance to it all. Not that I don't mind if others have more than one partner, I am a strong component of the phrase "You do you." I just know that for me, it's always something I thought I want to do.
I still have managed to save myself for marriage. My boyfriend, who also grew up with similar values, has been fully and completely respectful of my decision and thinks it's pretty cool if we make it. While we're working on the next step of our relationship, I honestly am happy I didn't give in and go for it with some guys—guys like this one who walked me back to my apartment after a date and suggested an after dinner drink.
I mixed us drinks and as we got about halfway through them, he went for it and tried to start going hot and heavy. I knew exactly where it was going and I quickly wriggled my way out from underneath him. I explained that I'd at least like to get to know him first before having sex, a standard I knew I had at least wanted to hold onto, no matter how much I fell for a guy.
He left hurriedly and ultimately ghosted me. I am relieved I didn't give in and just go for it because I knew I'd regret it.
Then there's another guy I dated for about six months. He never wanted to meet my family and when I went to visit him in Chicago for a weekend, he didn't want to be in any photos. It was like I went on a weekend trip with myself. The only evidence I have of him there is a faint reflection of him in my sunglasses as he snapped my photo on a boat.
While I definitely "did" more with him than the first guy, I am glad I didn't go any further. He clearly didn't love me and that was fine. I'm just lucky I realized it early on, and got some pizza in the process.
These times were two instances I could honestly say that I am glad I call myself a traditionalist.
…Or Maybe Not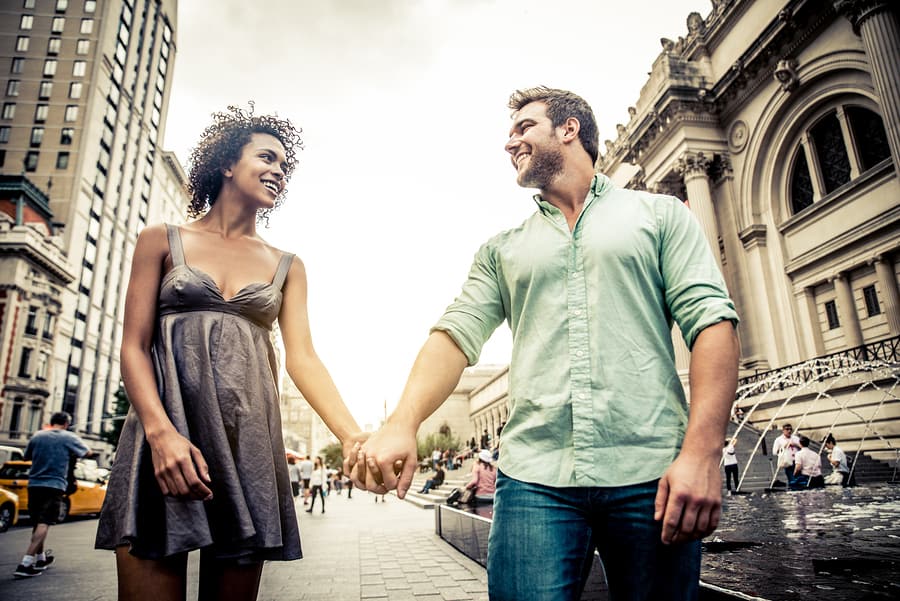 After mapping out how I wanted to write this essay, I realized that maybe I am not so traditional after all. For someone who places so much value on the steps from when you first meet someone to marriage, I moved in with my boyfriend after dating for just a year. After a lot (and I mean a lot) of decision-making, I had a good gut feeling about the move. I knew in my heart it was the right thing to do, tradition or not.
Also, I realized how untraditional our actual relationship is. As much as I would like to get married someday, when people ask if I'm happy, I can honestly say I am. We've got a nice little family going on, with my boyfriend and our elderly English bulldog. That's a lot more than most people have, which often reminds me just how much I get the warm and fuzzy feeling when the three of us are spending a cozy Saturday night together on the couch. It's comfortable, it's easy and it's romantic in its own way. I realize now that happily ever after doesn't necessarily mean engaged, married, babies—it could be a far less traditional decades-long relationship, dogs and a whole lot of Netflixing on the couch.
While thinking about this topic, I had the realization that what's important is making sure you're happy. Who cares what others think when it comes to your relationship, whether you're traditional or completely out there (a Charlotte or Samantha, if you may). Most of us are in that nice in-between sweet spot anyway.
Happy dating!
Interested in learning more about dating in the modern age? Check out this piece, a talk with LOVE TV's Karinna Karsten.