London shows another side of itself when the sun comes out. After months of jumpers and umbrellas, the grey finally lifts and London reminds everyone just why the city is so great. The first warm day is marked with a sudden outpouring of milk-bottle limbs lying on every patch of green available. It's not wholly unknown for Londoners to get their bikinis on for a lunch hour in the park. There's another definite upside to the welcoming of summer, and that's that we finally can venture outside for dates in the sunshine. Here's our pick of London's best summer date spots.
Primrose Hill
Technically part of Regent's Park, Primrose Hill boasts arguably the best views in London. You can see the whole of London's skyline, and you'll have an almost 360 degree view of the surrounding area. Swing past a supermarket on your way into the park, and you'llhave the perfect picninc date be able to picnic (with a can of G&T) on the hill. Once all the mini sausages have gone, head back down to Regent's Park, where you can walk along the canal past London Zoo. Depending on the time of day, you can watch the painted dogs from the other side of the river. Regent's Park also has its own outdoor theatre during the summer.
If you and your date are looking for're after more sunny wandering, the streets of Primrose Hill are covered in English Heritage blue plaques, and you can spot where Ted Hughes and Sylvia Plath lived, as well as Dylan Thomas and Friedrich Engels. More recently, the Primrose Hill Set – Kate Moss, Sadie Frost, and Jude Law – and other celebrities have lived in the area, and you might spot them (especially around Chalcot Square) if you're lucky!
Tube: Chalk Farm / Kentish Town
Columbia Road Flower Market
Heading East, Columbia Road's famous Flower Market is not to be missed. Open from 8am on a Sunday morning until around 3pm, we'd recommend visiting either first thing or just before closing to beat the worst of the crowds. Losing your sweetheart in a jungle of monstera leaves doesn't lead to the most romantic outing. If you go early, make a morning of it with a wander through the flower market and then up to Broadway Market (about a ten minute walk) for a brunch date. If it's still sunny, and you're both feeling like showing your summer bodiesy off, head to the Lido at London Fields.
If you're planning an afternoon visit to the flower market, Hackney's City Farm is super close, so you can take your datego there for a delicious lunch and to see the donkeys first, and then head down to buy your beaudate some peonies.
Top tips: never buy from the first stall, always take cash with you, and make sure you go home with a new plant!
Tube: Shoreditch High Street / Bethnal Green / Old Street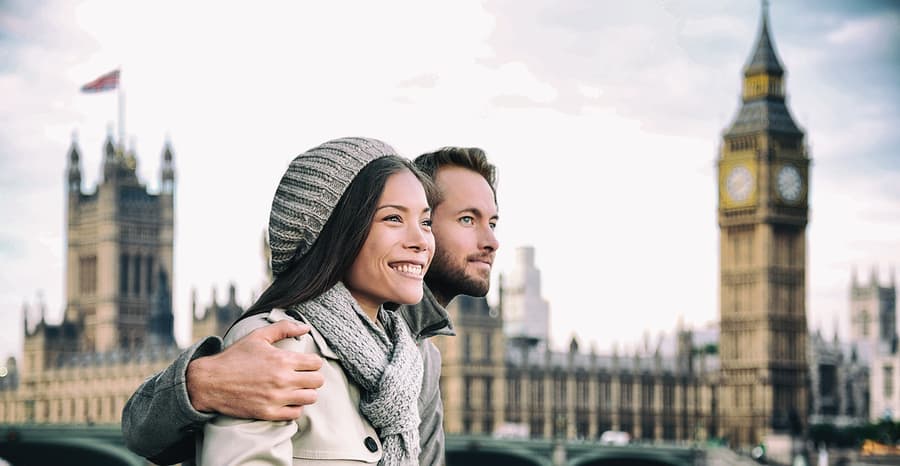 The Luna Cinema
What do you mean, you've never watched JAWS while sitting in a blow up rubber dinghy in a swimming pool? If that's your idea of a perfect date night (and, let's be honest, do you want to date someone who doesn't think that's fun?), then the Luna Cinema should be on your list. They've got popup venues all over London, but we're calling Brockwell Lido in South London as the best one. You can share a dinghy in the pool, or there are deckchairs around the edges if you're not quite ready for the loveboats yet.
Tube: Brixton / Herne Hill
Outdoor Dining
For somewhere so cold and wet for so much of the year, London is surprisingly good at dining al fresco.
Mercato Metropolitano in Borough is one of the best street food markets, open all day every day, and offering everything from pizza slices to jackfruit burgers to raclette. It's an excellent summertime date night, especially if neither of you can decide what to eat. There's a great cocktail bar, and a cinema tucked away at the back of the warehouse section.
Tube: Elephant & Castle
Gordon's WIne Bar is another excellent option for outdoor dating. Thought to be London's oldest wine bar, it's tucked away in Embankment, where you can sit out on the river with a bottle of wine and a cheese board when the weather is nice. To ramp up the romance, head back inside and nab one of the candlelit tables downstairs.
Tube: Embankment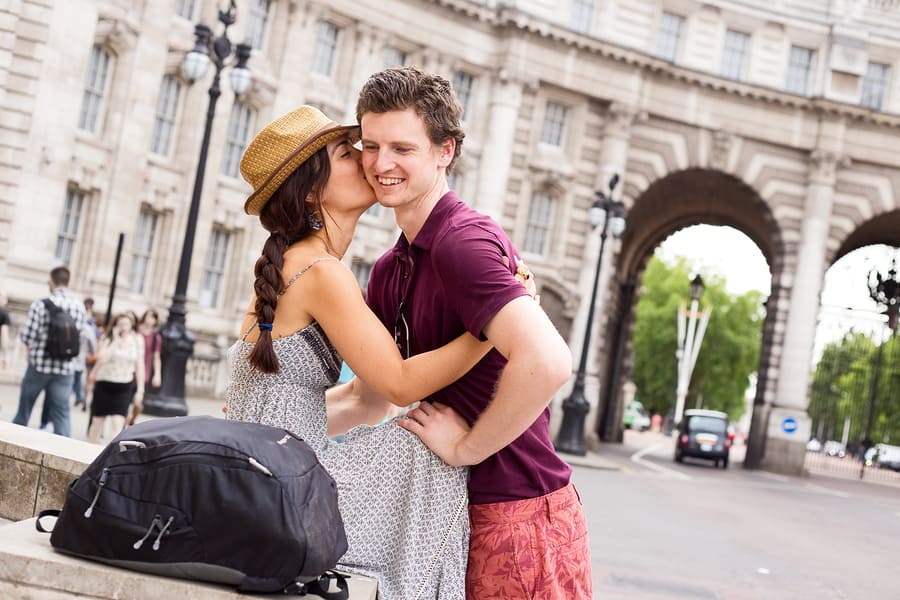 Get out of town
London in the sun is great, but it's also closer to the seaside than you think. Hop on the train at London Bridge and you can be at the Brighton Pavilion in an hour. Brighton is a perfect date location, with winding lanes of vintage shops, quaint pubs on almost every corner to stop for a drink, and a plethora of fish and chip shops where you can get your meal wrapped up to take on the beach. On the pier, you and your date can head into the amusement arcade, or take a spin on the rollercoasters.
In the other direction, head up the Essex coast to Leigh-on-Sea, recently surveyed as the happiest place to live in the UK. With excellent fish restaurants, and a row of perfect pastel cockle sheds on the beach, Leigh is an instagram dream. If you're looking for a date that'll look great on your Stories, this is the one.
Trains: London Bridge / Fenchurch Street / Liverpool Street