The holidays should be about family and friends.
There is so much to do during the holiday seasons. There's family to see, presents to buy, work to catch up on, events to go to. Sometimes friends get forgotten when you have so much more going on. You forget to call, tell each other you don't have time to go out for a coffee or a drink just now, and before you know it, it's mid-January and you haven't seen any friends for months.
But maybe your friends don't have to take a back seat during the holiday season. There are ways to not only include your friends this season, but to make sure they feel like they're apart of your holiday fun!
How to Focus on Friendships This Holiday Season
There's so much to do during the holidays: There's family to visit, gifts to buy, and events to attend.
You might be rushing to clean up the house before family comes over or maybe you're speeding to pack your bags in preparation to go head home for the holidays. But no matter your plans, this season can get busy.
With so much going on, it's not uncommon to find friendships taking a back seat in December.
You and your bestie may forget to call each other, you might miss your friend group's usual coffee date, and before you know it, it's mid-January before you realize that you haven't seen any of your friends for a long time.
But maybe you don't have to forget about your friendships this year. This season, make a point to focus on your friendships with these 4 tips and tricks for a friends-filled holiday.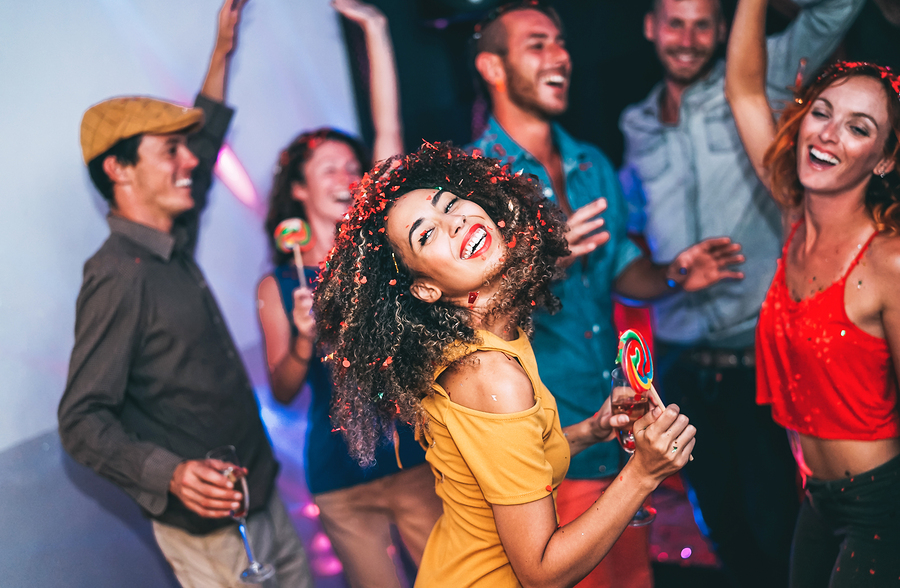 1. Show them you care, with some gifts!
I know, I know, you already have so many people on your shopping list. You're probably already panicking about what to get your grandma, what to get your baby cousin, and what on earth to get your boss.
But even if it's something small and silly, like a funny t-shirt or a scented candle, a gift that says "I've been thinking of you" can go a long way for a friend. Of course, you probably don't even have to work hard on this gift. Picking something out on Amazon or ordering some cookies online is pretty painless. Plus, you can usually find a good deal while online shopping.
Just remember: the more personal you can get with a gift, the better. Your friends probably don't need anything fancy or expensive from you, but they'd probably love something that reminds them of you, or an inside joke you share.
To help with your shopping, here are some fun (and simple) present ideas that make for wonderful friend gifts:
-A bottle of wine you think they'll love
-An order of fruit, chocolate covered fruit, or cookies from online retailers like Harry and David or Mrs. Fields
-A hat or scarf in a color they look good in
-Drop off a pie or cheesecake on their doorstep
-A gift card to get a manicure (with a note saying you'll plan to do your nails next time you're together)
-A book or movie you loved (that you can talk about next time you hang out)
-A cute planner for 2020
-A holiday puzzle (you can even get a personalized puzzle with a photo of you two on it!)
-Silly socks featuring their favorite animal
2. Set aside time… ahead of time.
Making time for friends shows them that you care about them. It proves that, not only do you like seeing them, but that spending time with them is a priority to you.
But making time for friends in the middle of the holidays can be a tricky business. For me, it's already difficult to plan hangouts during the non-holiday seasons. Between my work schedule, their work schedule, and miscellaneous commitments to worry about, it's tough to set aside time. So, when you throw in extra holiday errands and family events? It can be tough.
The best way I've found to make time for friends is to set up a hangout date, weeks in advance, at an event that's extra special and really can't be moved. Think late-night movie premier or special live holiday show.
If you're like me, it can be easy to ask a friend for a rain check if you only make loose plans to meet up for something like happy hour "one day this week." But if you set aside time for a special event, buy the tickets ahead of time, and put it on your calendar weeks (or a month) before, you'll both probably stick to the plan.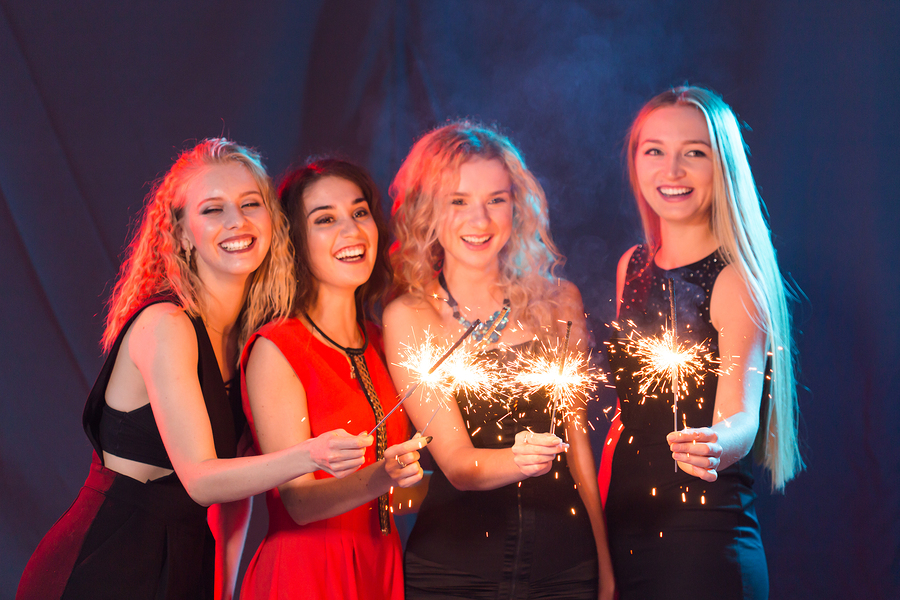 3. Do holiday chores together.
Sometimes, you simply can't set aside extra time for friends during the holidays. The idea of making time to see a movie? Impossible. Going out to dinner? Nope.
But you don't necessarily have to carve out exclusive "friend time" in order to see your besties. Instead, team up with your buddies to get your holiday chores done together.
Meet up at the mall to shop together. Chit-chat as you wait in long lines. Help each other figure out what to get your parents or significant others. Try on Christmas sweaters and tell each other, honestly, if they look okay. As a reward, maybe you can sit down together for a drink once the shopping is done.
If you're not crazy about the idea of shopping together, consider inviting friends over to your place on Christmas Eve to make pies (or appetizers) that you can bring to each of your family's homes the next day. It takes about the same amount of time to make two or three batches as it does one—but baking together makes it twice as fun.
Or, if baking isn't your thing, you could just meet up to wrap presents.
One of my besties and I love to meet up before Christmas and wrap presents together. We drink wine and eat cookies as we wrap, and over the years, it's become one of my favorite holiday activities!
4. Involve friends in your traditions.
Another great way to include friends in the holidays is to make at least one of your traditions friend-friendly.
One option is to can make a tradition especially for your friend group. "Friendsgiving" is such a hit, you might consider organizing something like that (perhaps a little present exchange or ice skate party) in December. Or, if that's too much work, you could always include friends in your existing family traditions.
You could slide some more chairs up to the table for Christmas brunch—or why not invite some friends over for some spin the dreidel?
Of course, you might be thinking this is probably easier said than done.
You might assume that your friends probably have their own plans with their own families—so why would they want to join in on yours? The truth is, you might be surprised at how many of your friends don't live near family, or if they do, have low-key family gatherings at holidays. You might even have friends who do their "big" celebrations on different days.
I once went to a friend's house for "Christmas Eve-Eve" which was a big thing in her family. All the cousins, extended family, and friends would get together for a big potluck. For them, Christmas Eve and Christmas Day were small and pretty quiet, but December 23rd was more about neighbors and friends. It was a great tradition.
The holidays are all about spending time with the people you love—and that should mean your family and friends. While your season may be busy, these tips can help you rearrange and refocus to find some extra room for your friends this holiday.