When my boyfriend and I first started dating, we lived in separate places about 20 minutes from each other.
Washington, D.C. is a pretty big city. My boyfriend and I were excited when we met that we actually lived closer than some—often some couples we knew would have one half in Virginia the other in Maryland.
Before we moved in together, we had to cultivate our relationship to know each other. Here are seven ways my significant other and I built a relationship living apart in a big city.
1. Cooking for Each Other
One of the first things we did for each other was cook. In fact, our second date was me inviting my boyfriend over for baked ziti, garlic bread and salad. Later, he would invite me for chicken with his signature barbecue sauce. We had a failed attempt at chicken pot pie and a perfect attempt at our own spaghetti sauce.
We bonded through making our favorite recipes for each other. Now, years later, I learned how to make that from-scratch barbecue sauce and my partner has learned that baked ziti will be on the dinner menu at least a few times each month!
2. Spending equal time at each other's apartments
Sometimes it's hard to figure out a routine that works. My apartment was right off a Metro stop, so it was a lot easier to spend more time there. However, it was studio compared to my boyfriend's more spacious one-bedroom.
After dating a few weeks, we found a schedule that worked for us. My boyfriend would often stop after work for dinner at my place on weeknights. Weekends we'd spend at his place as it was bigger and allowed for more room to hang out for longer periods of time.
The important thing to remember is that everyone's different—what may work for your best friend and his or her partner may not work for your boyfriend and you.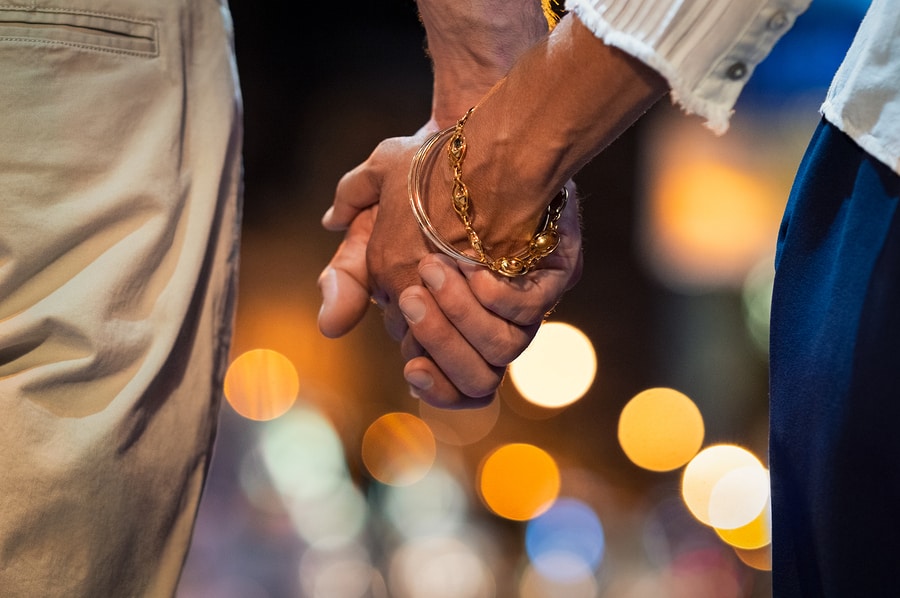 3. Lots and lots of texts and phone calls
We kept in touch a lot in the first year. From the text after the first three weeks that said "I'm lucky I have such a great girlfriend," a cute nod to asking him to be my boyfriend, to phone calls at the end of a work day, we always made an effort to contact each other.
Some of the sweetest phone calls where we got to learn a lot about each other were falling asleep at night. Good thing cell phones hang up automatically when someone says goodbye, because I can't tell you how many times one of us accidentally fell asleep!
4. Well executed date nights
When we were living apart, date nights had to be very well planned out. Given that we both didn't have a car, most of the dates involved my boyfriend Ubering to me then us both heading out on the Metro from my place.
When we took the Metro home, we would settle into my bed, but if we took an Uber home, we often ended up at my significant other's place.
No matter where you end up at the end of a date night, definitely discuss the question before you head out. No one wants to deal with debating where to crash for the night if you're headed home from a fun and romantic evening.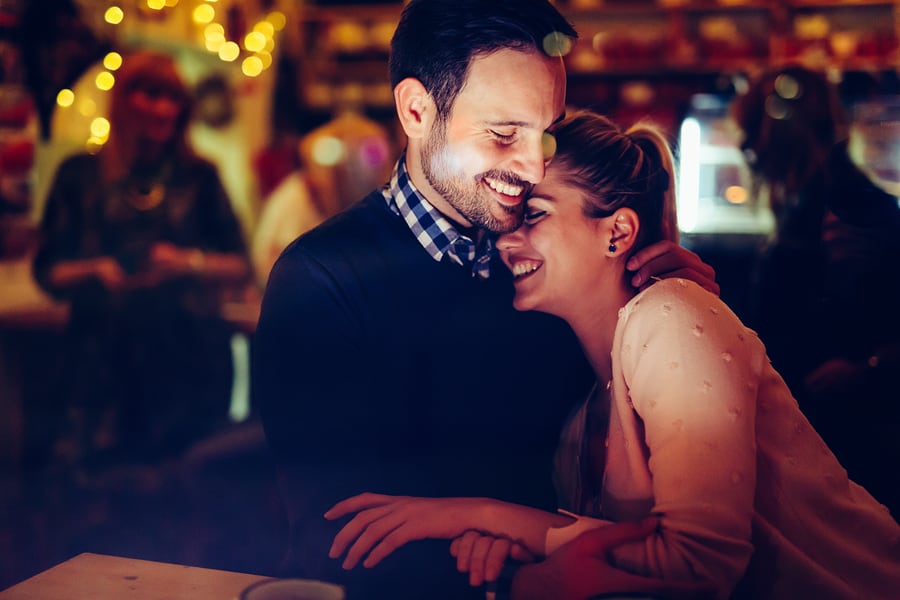 5. Sweet and thoughtful gifts
The sweet and thoughtful gifts I'm referencing in this one aren't particularly expensive or showy, but they were very considerate. The gifts also helped our relationship grow. For example, once on his way home from a business trip, my boyfriend met me at my place with six red roses from a flower cart at Union Station. It was so meaningful to know he thought of me on his trip.
I would sometimes do things like bake chocolate chip cookies and wrap them up, head over to his place while he was working from home and leave them at his door. Once I was back at my apartment, I would text my boyfriend to say check outside your door. These little surprises were just enough to keep us thinking about each other while also cultivating the romance.
6. Showing each other our mutual interests
As a native Pittsburgher, I loved football growing up (go Steelers!). I wasn't all that into hockey, unlike many Pittsburghers who love the Penguins and Steelers equally. It wasn't until I met my boyfriend and we went to a few hockey games together that I became a huge fan. Now, dates to the local arena to see the Pens vs. the Washington Capitals are some of our favorite nights out.
While I got into hockey, I expressed to my boyfriend how much I loved movies and TV. We both realized we loved a good HBO show. The show The Newsroom ran from 2012 through 2014, when we first started dating, so it ended up being the perfect show to get into together.
By sharing our personal interests, we got to know each other more and were able to have our relationship evolve. We found mutual interests that we love to share with each other now.
7. When the relationship got serious enough, discussing moving in together
About a year into our relationship, my boyfriend and I knew that things were pretty serious. We thought about how much money we were blowing on bus and cab/Uber fare to see each other. We ended up having a serious discussion about moving in together.
After touring places around the area, we eventually ended up where we are now. It was tough to explain with our both equally traditional parents but in the end I'm glad it happened. We've been living here since June 2013 with no plans to move anytime soon. I credit the steps we took in our relationship while living apart for a smooth transition to living together.
Want to read more on relationships? Check out this piece about fun ideas for a couple photoshoot.