Everyone needs role models — people we can look up to and emulate such as world leaders, brain surgeons, architectural geniuses, mathematical wizards, artists, rocket scientists, writers … sex symbols.
Keeping up with Kim Kardashian's naked body seems to be on everyone's to-do list. (Why else would she pose in her birthday suit every other week if we didn't LOOK?) Sex symbols are adorable. We have our favorites including Jessica Simpson, Kate Upton, Jennifer Lopez, Penelope Cruz and Gisele Bundchen, just to name a few.
For the record, we're not just now discovering sex symbols. They've been around for centuries (most likely since 50 BC; think Cleopatra) so let's take a look at some women who blazed the modern trail back in the 1950s, 60s and 70s when breasts became a national obsession and Playboy magazine was every man's dirty little secret. Women have come a long way baby. BUT, men are still apparently driven by bosoms. So here are 12 original sex symbols we can thank for setting those booby traps (with one exception in the mix).
Marilyn Monroe Marilyn Monroe is an erotic-sex-symbol legend for good reason. Besides being featured in the inaugural issue of "Playboy" magazine, becoming their first "Sweetheart of the Month," (changed to "Playmate of the Month thereafter) in the 1953 December issue of the (then) controversial magazine, the "Gentlemen Prefer Blondes" actress became the first serious "dumb blonde." Monroe's beauty and sensual persona created quite the stir when she sang "Happy Birthday, Mr. President" to President John F. Kennedy at a celebration for his 45th birthday. Check it out here. Shockingly, the "Some Like It Hot" actress died on Aug. 5, 1962 at the age of 36.
Jayne Mansfield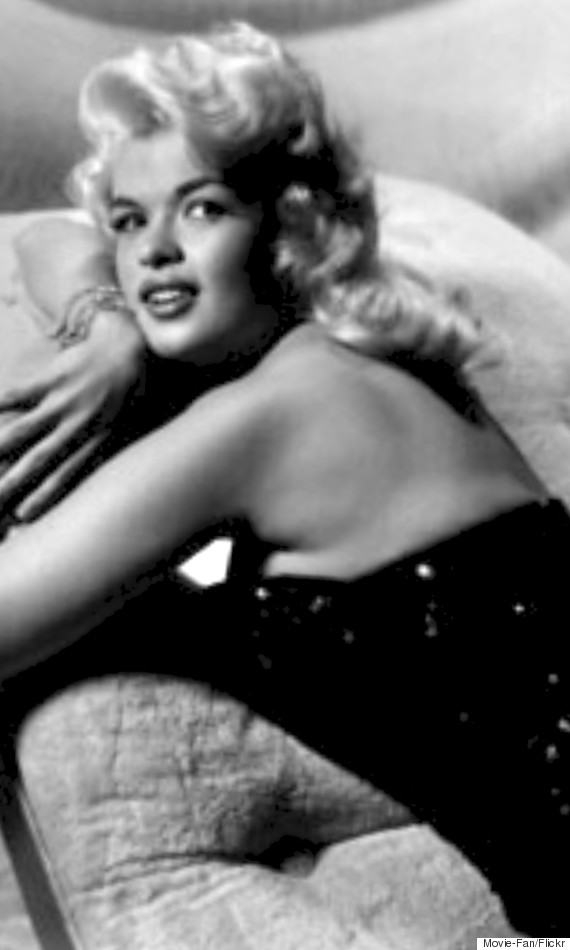 Jayne Mansfield, who became one of Hollywood's original blonde bombshells, also played up the "dumb blonde" image and became known in some circles as the "working man's Monroe." The popular 1950s/1960s sex symbol enjoyed success on the Broadway stage ("Will Success Spoil Rock Hunter?") as well as in Hollywood movies ("The Girl Can't Help It"). Fun trivia: "Mansfield claimed a 41-inch bust line and a 22-inch waist when she made her Broadway debut in 1955… She was known as the Cleavage Queen." Married three times with five children (actress Mariska Hargitay is her forth child), Mansfield sadly was killed in a car accident on June 29, 1967 at the age of 34.
Raquel Welch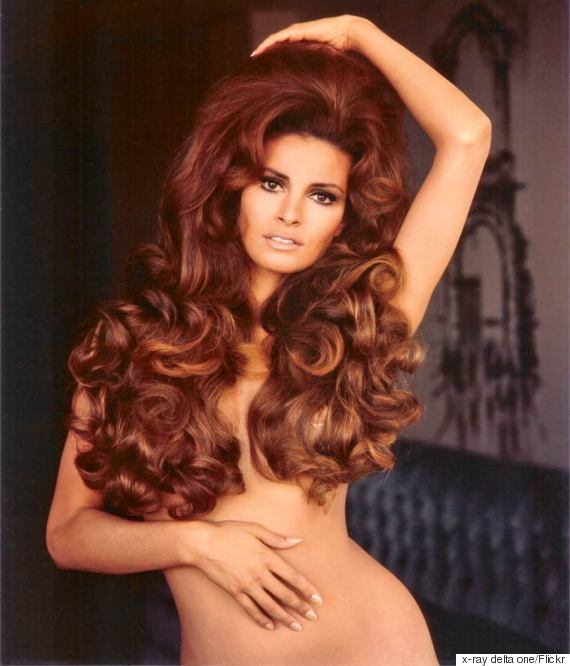 Raquel Welch was among the most iconic sex symbols of the 60s and 70s, which put her on the top of some pretty sexy lists: According to Wikipedia "Welch was chosen byEmpire Magazine as one of the 100 Sexiest Stars in Film History. Playboy Magazine named Welch no. 3 on their 100 Sexiest Stars of the Twentieth Century list. In 2011,Men's Health Magazine ranked her no. 2 in its Hottest Women of All Time list." The 74-year-old actress still struts her stuff on red carpets, serving notice that women in their 70s still rock!
Brigitte Bardot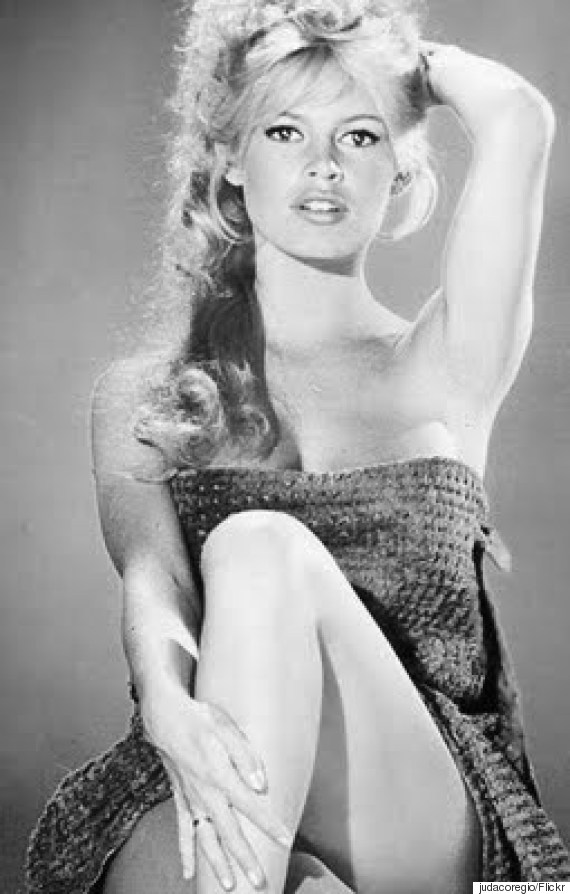 It's hard to believe that Brigitte Bardot, the former "sex kitten," is 80! The sensual French model, actress, singer and animal rights activist became a high-profile sex symbol in the 50s and 60s largely due to her first husband, director Roger Vadim (who would later marry Jane Fonda), who showcased her in the 1956 movie "And God Created Woman." Although the marriage didn't last, her career did for many years,until her retirement from the entertainment industry in 1973. Some actresses are immediately recognized by their first names. Bardot was known by her two initials: BB.
Lana Turner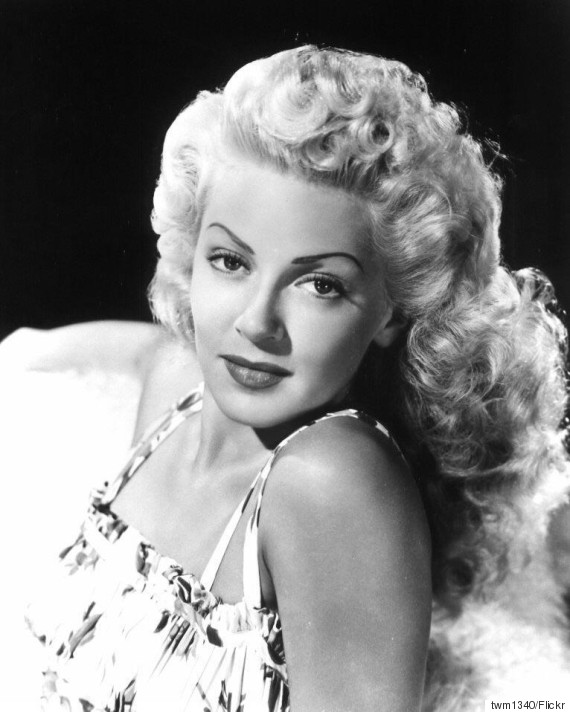 Actress Lana Turner's sweaters should have had their own star on the Hollywood Walk of Fame. The "Imitation of Life" actress was one of the first well-known beauties who made a fashion statement by wearing a tight sweater to showcase her bust line, thus earning the nickname "the sweater girl" (a nickname she reportedly detested).Turner capitalized on her curvy figure throughout her career. She was nominated for an Academy Award for Best Actress for her role in the 1957 film, "Peyton Place."
Gina Lollobrigida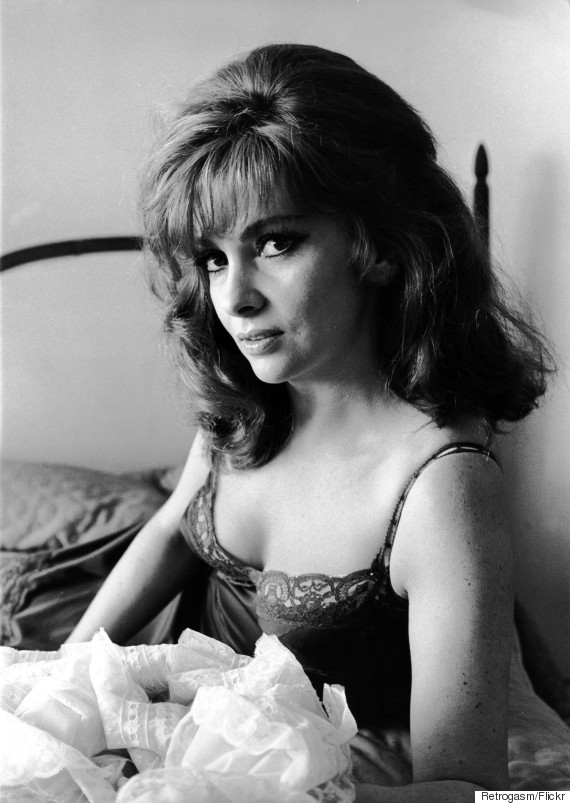 This Italian actress, who was one of the highest profile European actresses of the 50s and 60s, wasn't afraid to show off her full figure when a film called for a voluptuous actress. The 87-year-old actress appeared in films with the likes of Yul Brenner, Frank Sinatra, Rock Hudson, Anthony Quinn and Burt Lancaster. Humphrey Bogart once said: "Gina makes Marilyn Monroe look like Shirley Temple." Momma Mia!
Ann-Margret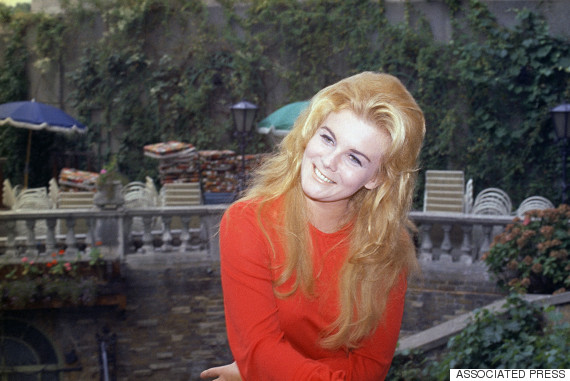 Ann-Margret has been described as both the "girl next door" and "sex kitten." The 73-year-old actress, singer and dancer is best known for her roles in "Bye Bye Birdie," "Viva Las Vegas" (where she and Elvis tore up the screen with sex appeal!), "The Cincinnati Kid," and for one of her most voluptuous roles, in "Carnal Knowledge." So, how sexy was she? She was once described as the "female version of Elvis Presley." The red-head from Valsjöbyn, Sweden always spoke with a soft, sexy, demur tone that defined her massive sex appeal. Check it out here.
Elizabeth Taylor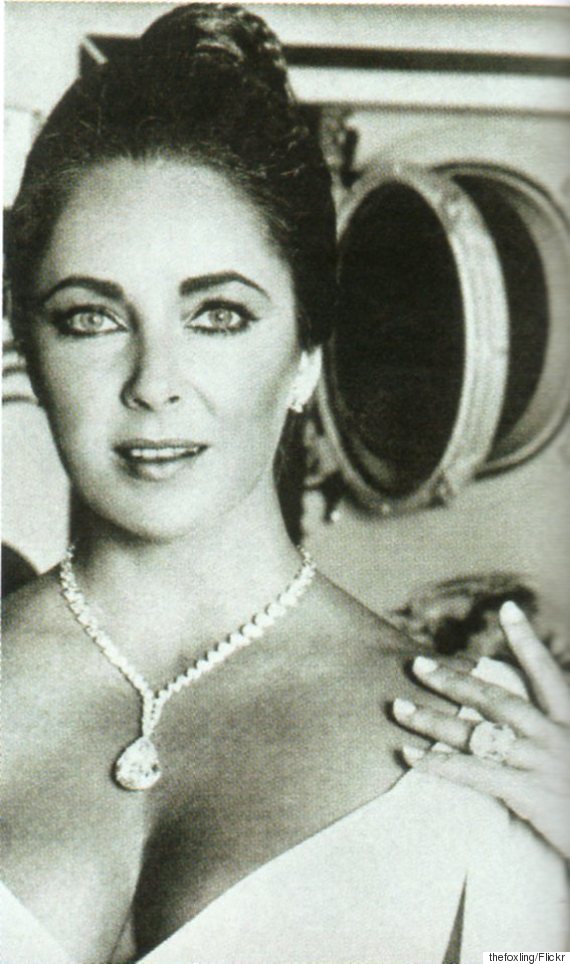 Elizabeth Taylor became one of the most famous film actresses of all time and was considered one of the most beautiful women to ever grace the big screen. Her sex appeal didn't go unnoticed in movies like "Cat On A Hot Tin Roof," and "Cleopatra." Taylor was somehow able to pull off a combination of the strong woman image mixed with her vivacious on-screen sex appeal.
Sophia Loren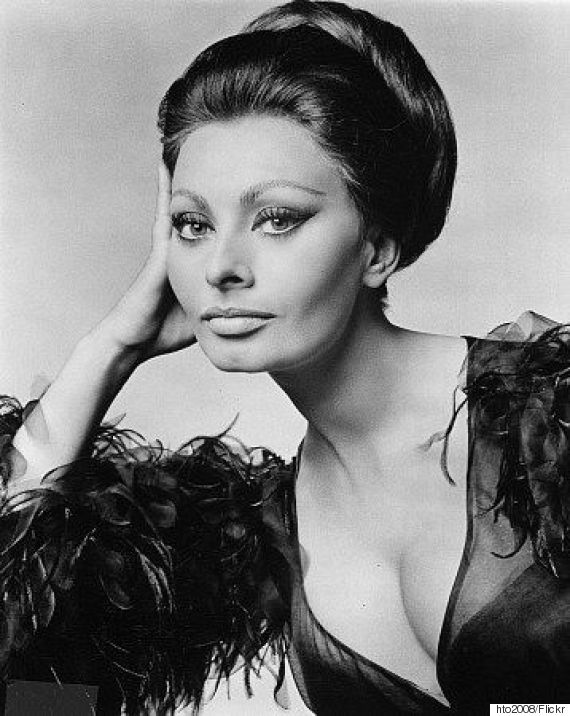 Was there a man in this universe who didn't drool at the sight of this Italian sex symbol in the 50s, 60s and beyond? Her soft Italian accent just fueled the sensual sparks she emitted on screen and off. Her hourglass figure didn't hurt her image either, and her acting talent made her sexy persona even more enticing. Loren earned an Academy Award for Best Actress in 1962 for the film "Two Women." The sexy octogenarian is 80 and single. Gentlemen, start your engines!
Jacqueline Bisset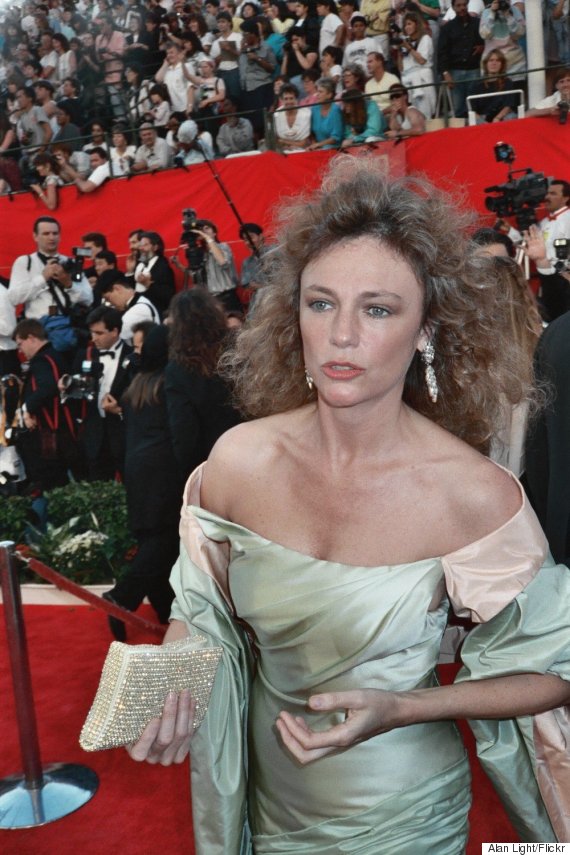 Wet t-shirt Alert. Just in case you've forgotten who started the wet t-shirt craze, look no further. After wooing audiences in the late 60s/early 70s with various film roles, Bisset decided it was time to grab some serious attention from American audiences by swimming underwater wearing only a t-shirt for a top in "The Deep," helping to make the film a box office success. Producer Peter Guber reportedly said, "That t-shirt made me a rich man." That little stunt led many to credit her with popularizing the wet t-shirt contest."
Ursula Andress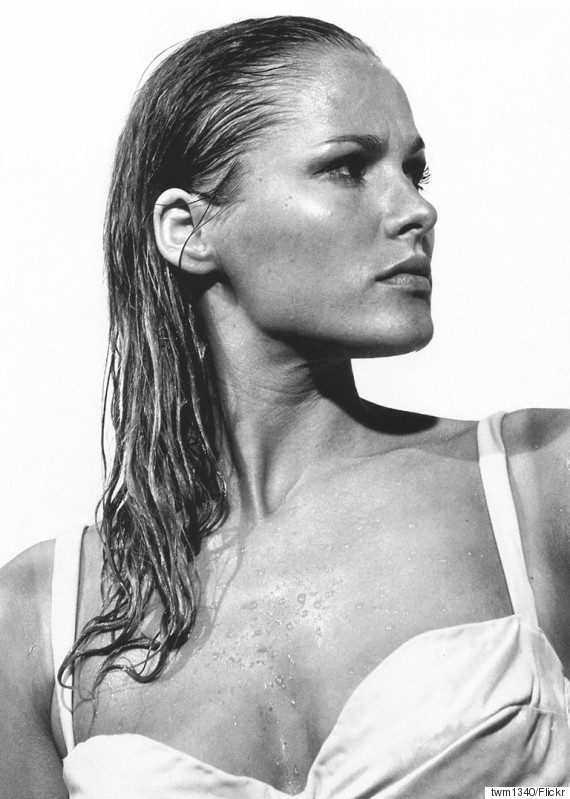 Honey. Honey Ryder. 1962 was her year. The "Dr. No" actress became the first "Bond Girl" and made her wet bikini screen entrance a sight to behold in what "became aniconic moment in cinematic and fashion history when she rose out of the Caribbean Sea in a white bikini sporting a large diving knife on her hip." The bikini never had a better introduction, and we're betting the 78-year-old actress could still make waves.
Farrah Fawcett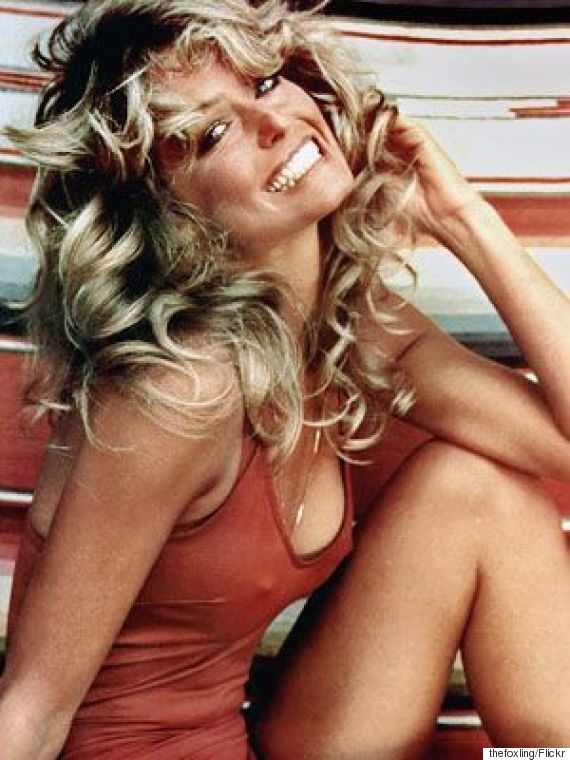 Finally. It was all about the hair! No one in the history of entertainment was more famous for a head of hair than Farrah Fawcett. The "Charlie's Angels" actress became a household name in 1976 after taking on the role of Jill Monroe in the hit ABC TV series. And then there was The Poster! Pro Arts Inc. pitched the idea of a FF poster to the star's agent, and you know the rest of the story. That poster went on to become the best selling poster of its time, selling over 20 million copies. Now that's one sexy angel.
---
Curated by Timothy
Original Article