If your significant other and you are tired of the same old dates, the new year is a great time to give new things a try.
Does the thought of date night bore you lately?
Here are 15 dates to start the new year off on a bold note.
1. Skydiving
George H.W. Bush went skydiving well into his 80s, even doing a run for his 90th birthday. Going skydiving with your significant other is a great way to have a big adrenaline rush in your relationship. If you're wondering where to take a dive, here are some options.
2. Taking a road trip with someone you just started dating
If you're a This is Us fan, chances are you've seen this season's episode where Jack and Rebecca drive across the country to Los Angeles. Rebecca even mentions to Jack how her mother disapproved of her taking a road trip with someone she just started seeing. It turns out, the trip ends up bringing the two closer together. Don't be afraid to take that chance this new year.
3. Have sex somewhere daring
After a movie, have a quickie in your car. If you're hiking, find a secluded corner in the woods and get down and dirty. The important thing is, be spontaneous with things and you'll soon see a new year spark.
4. Get a tattoo
This one's only if you're really serious about it. Head to your nearest tattoo parlor and get his and hers tattoos (or if you're feeling more individual, your own personal design).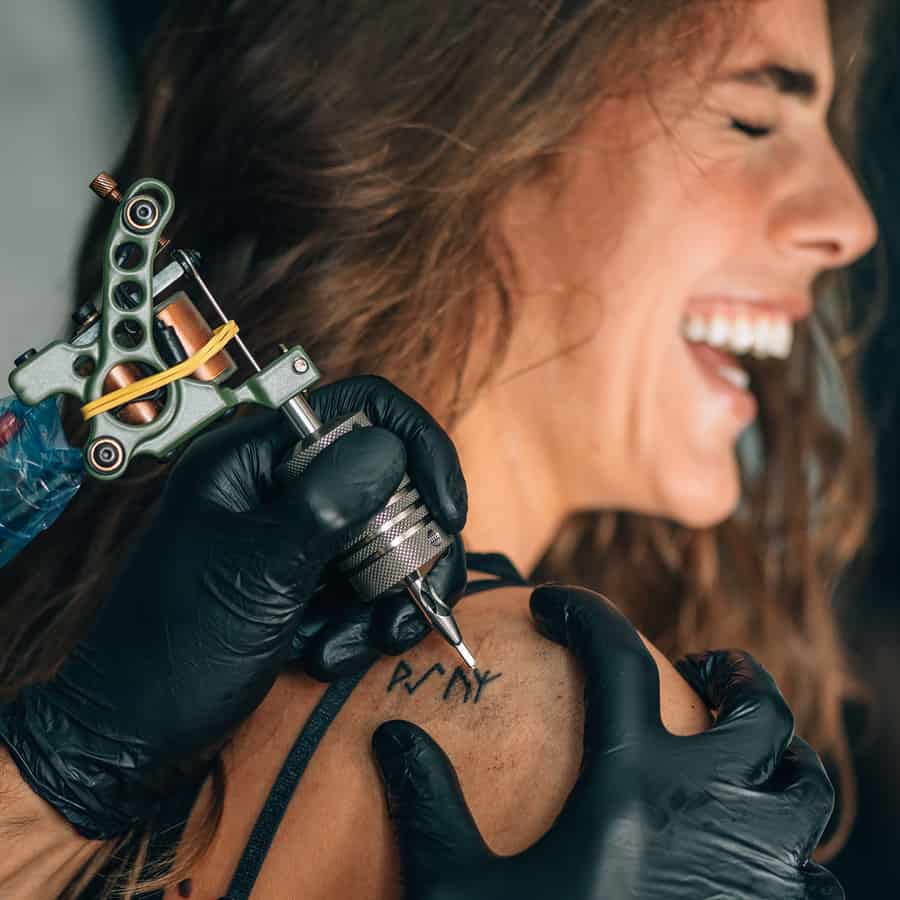 5. Go to a Drive In
Yes, they do exist. Find a small town near you that still has a drive in and make it an adventure just getting there. Channel your inner high schooler and steam up the windows. That little bit of rebellion will bring some adventure to your new year.
6. Stay up until the sun rises
I know this isn't too adventurous but there's something magical about staying up all night and talking. To me, watching the sun rise with your significant other is one of the most adventurous things you can do.
7. Visit a city you always wanted to go to
Figure out a city you've always wanted to visit and plan a vacation there. Make a pact to go before the summer. Ideas for cities to visit include Chicago, Seattle, San Diego, San Antonio, New York, Philadelphia and more.
8. Plan your dream trip abroad—then do it
Sure, everyone dreams about traveling abroad. This year, plan your dream trip (I did it on a budget when I was 25). Vow to do it by New Year's 2020. Don't forget to document every step of the way.
9. Go on a ghost tour
If you scare easily, step out of your comfort zone and book a creepy ghost tour in your city. Chances are, you may live in a place with plenty of haunted history.
10. Try out trapeze lessons
Make like Carrie in Sex and the CIty and learn how to fly through the air gracefully (or in my case, not so gracefully!).
11. Take a hot air balloon ride
If you're not a fan of heights, snuggle up to your significant other and bring a bottle of wine for a romantic afternoon. There's nothing more romantic than seeing your hometown from the basket of a hot air balloon.
12. Go ziplining
This one could be a great way to take in spectacular views while having a unique date.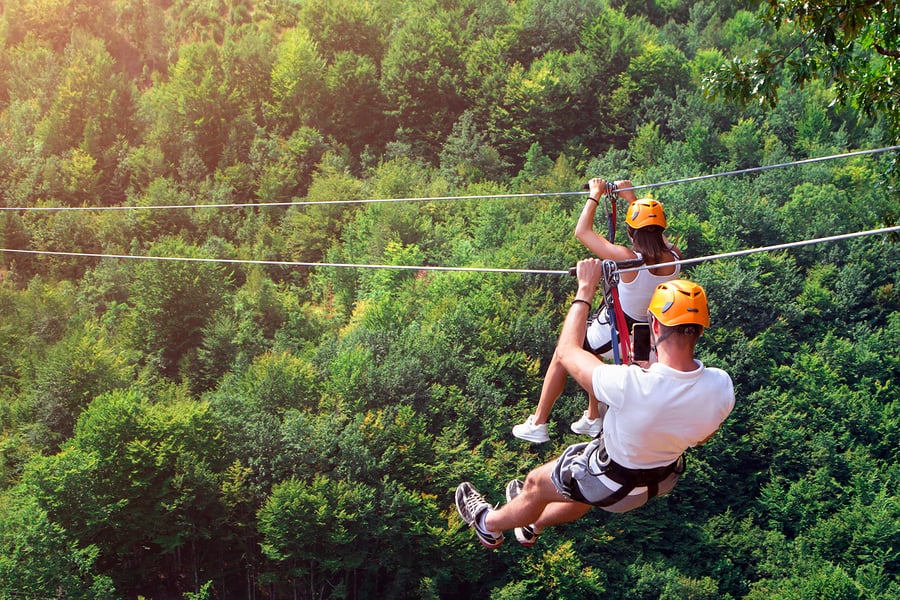 13. Go rock climbing
Many cities have opened indoor rock climbing businesses. Check some out in your area for some physical fun. Challenge each other to see who can get to the top first.
14. Stay out all night
If you've been feeling too "adult" lately, channel your inner 20-something and go clubbing all night. Finish off your time out with breakfast at your local diner. Don't forget to Instagram the photos!
15. Try a new cuisine
Pick a type of food your significant other and you haven't tried before. Getting out of your comfort zone can be a real eye-opener—not to mention, the type of food you try could become your new favorite!
Want to read more about getting out of your comfort zone? Check out this piece about creating holiday traditions.